Tripping in the Trenches with Clear Channel's Rainbow Kirby
OOH Solutions for Summer Travelers, OOH Sales, Agency Planners and Impulse purchases
Clear Channel's Rainbow Kirby, is a member of the corporate marketing team. Ms Kirby's LinkedIn profile reads, she "leads industry communications, crafting materials that bring Clear Channel's story to life via executive speaking appearances, case studies, blog posts, web site, brand ads and social media."
OOH Today enjoys her well written, spot on, blog posts representing Clear Channel Outdoor and subsequently, the Out of Home Industry. Kirby's stories provide excellent insights and valuable information every Outdoor Advertising salesperson or Agency planner, can use in their daily work.
As the Memorial Day Weekend is here, and the warmer weather of summer, we are sharing a recent fitting story Rainbow Kirby authored, addressing brand messaging for advertisers and on topic talking points for OOH sales people who operate in the 'trenches' everyday.
Adding to Kirby's comments, OOH Today suggests attention to 'Impulse purchases'.  Outdoor Advertising excels in the science of quick, emotional purchases due to its proximity and visual capabilities.   An impulse purchase or impulse buying is an unplanned decision to buy a product or service, made just before a purchase. Research says emotions and feelings play a decisive role in purchasing, triggered by seeing the product or upon exposure to a well crafted promotional message.
Outdoor Advertising excels in the science of quick, emotional purchases due to its proximity and visual capabilities.
We have all made impulse purchases. Whether to celebrate an occasion,like Memorial Day,  to make us feel better or just because we can. Sometimes we just can't resist an item when we see it. Here is a list of the top 12 things we buy at random while we are out shopping or running errands:
Candy
Clothes
Takeout for dinner
Coffee/SODAS/POP
Lunch or dinner
Books
Beauty products
Shoes
Magazines or newspapers
Underwear or socks
LOTTERY TICKETS
Alcohol/beer
Some call it impulse buying others call it retail therapy.  OOH is a strong influencer in impulse buying.
POSTED BY RAINBOW KIRBY, Director of Marketing Communications at Clear Channel Outdoor, 
After surviving an unusually long winter (hello, January 94th meme), we know summer is coming and we're planning for it. All that stowed energy will heat up in June, July and August, with 45% of Americans planning to take a summer vacation and an estimated $101B in spending to follow.
The bookend holiday weekends of Memorial and Labor Day mark the unofficial start and end of summer travel, with the Fourth of July sandwiched right in between, shuttling an estimated 44MM travelers on the roadways. These road trips are an American rite of passage for many families and college friends, and with more eyes out-of-home this summer, there are even more opportunities for your brand to engage with consumers. Billboards provide a consistent, unskippable presence 24/7 to entertain, inform and drive travelers to your destination.
Here's how to make your brand messaging connect with summer travelers in the right place at the right time:
Make it Contextually Relevant
Once the car is packed, the summer mindset kicks in. As does the "Oh, no, I forgot to pack my insert object you cannot live without!" and full-on panic ensues. Cue, billboard reminders sharing where to pick up beverages, snacks, air freshener — and swimming trunks. This type of outdoor advertising is not only contextually relevant, but a literal lifesaver.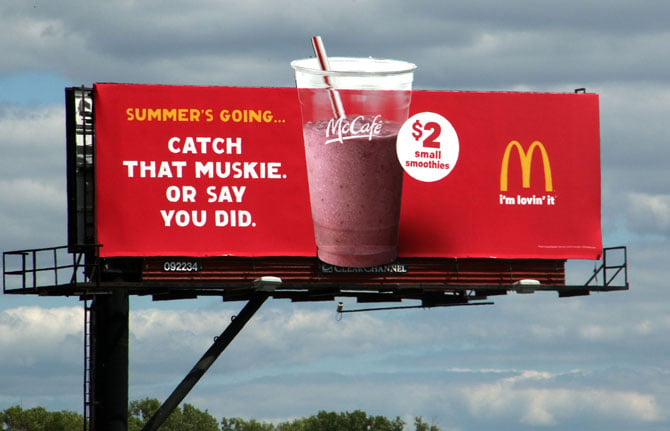 Localize It
Here are two summer stats to dig your sandals into: More people plan to travel this year than last (from 1⁄3 to almost 1⁄2 of the population!), and 91% of summer trips are taken in personal vehicles. Share the treasures of your city by promoting events at amusement parks, music festivals, local beaches, restaurants and hotspots. The tourists visiting your town are also pumping revenue into the local economy. Steer them in the right direction.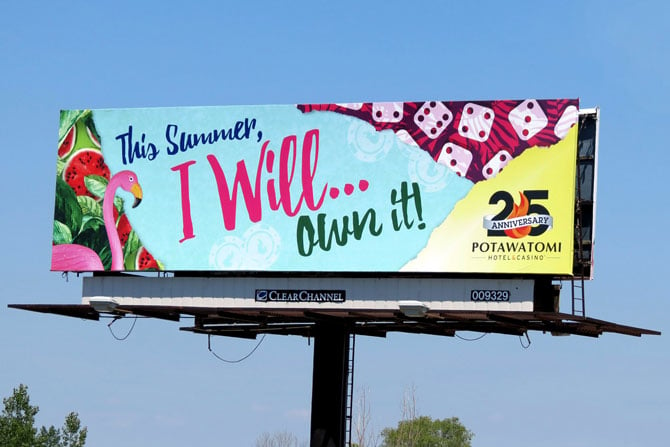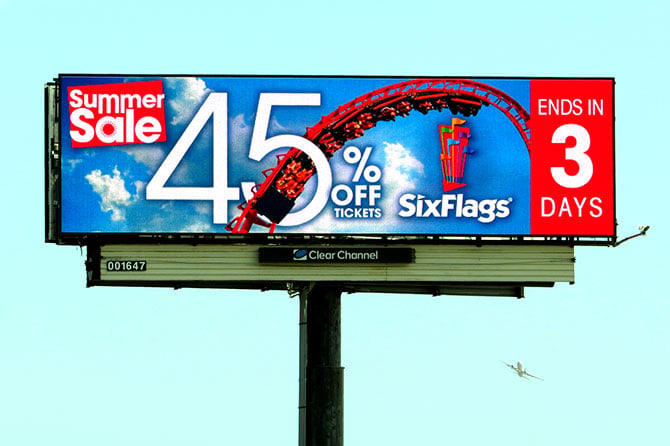 Personalize It
The outdoor canvas comes to life with 3D extensions, bold copy and can't miss creative, but what truly makes an ad memorable?  Being part of the campaign! By integrating hashtags, it's easier than ever for consumers to engage and share on social, with a two-way exchange posting images and messages across digital screens this summer. A billboard memento is a summer souvenir not to be forgotten.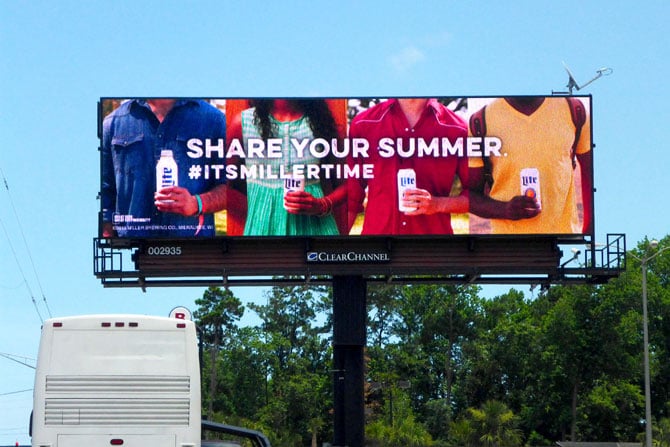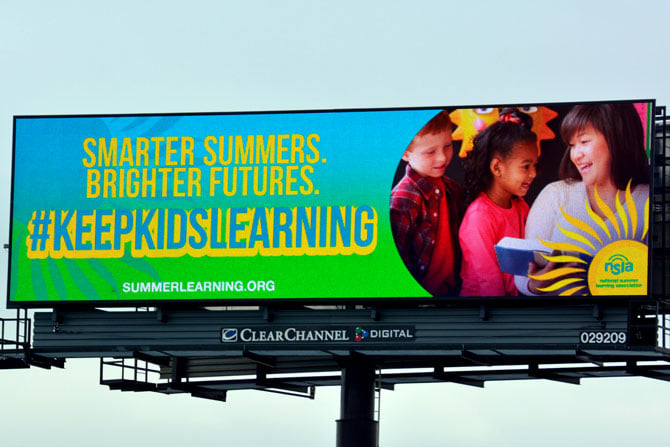 Integrate Mobile

There's never been a better time to add mobile to your outdoor campaign — especially with all those backseat drivers in tow. A natural next step after seeing those cows painting the Chick-fil-A sign is asking your hangry friends to find one! Use OOH retargeting to fence the billboards, use location targeting to fence summer destinations and points of interest, and use audience targeting to fill in the gaps. OOH and mobile work better together.
Reach consumers on their summer journeys and become part of their road trip adventure with fun, catchy, engaging out-of-home creative. Our team will provide data-driven solutions so that your messaging utilizes inventory that over-indexes for travelers, theme park visitors, nature & outdoorsy people, beach goers, etc.
Read the blog from the source here⇒ Rainbow Kirby Summer Road Tripping with OOH