5 Realities of OOH
CPR. CTM. WTF. OOH is Real
CPR. CTM. WTF. OOH is Real
In today's world of clicks, likes, and page views, OOH is the real thing. It offers real-life impact in a digital world, and can't be blocked, skipped, or viewed by bots.
The OOH industry will demonstrate the reality of OOH during Advertising Week New York (September 23-26, 2019) with the launch of a hyper-targeted campaign. Using billboards, buses, bus shelters, LinkNYC kiosks, taxi tops, wrapped vehicles, and digital place-based screens, the OOH is Real campaign will prove to media and marketing executives the power of OOH to create immersive brand experiences in the real world.
OAAA's new president and CEO Anna Bager, who came to OAAA this month from the Interactive Advertising Bureau (IAB), said, "Today's innovative OOH medium reaches consumers on the go as they interact with their mobile devices. Think big screens driving consumers to small screens. A digital strategy is incomplete without OOH."
A wrapped double-decker tour bus featuring a digital billboard serves as OOH's mobile lounge experience during Advertising Week. Attendees can hop aboard, rest and recharge with refreshments, pick up an upcycled billboard bag, and chat with ambassadors about why and how the OOH medium is thriving in today's digitally driven consumer landscape.
5 Realities of OOH
1. OOH is where consumers are. Whether it's billboards, street furniture, transit, or place-based media, OOH is always there, immersing consumers wherever they go.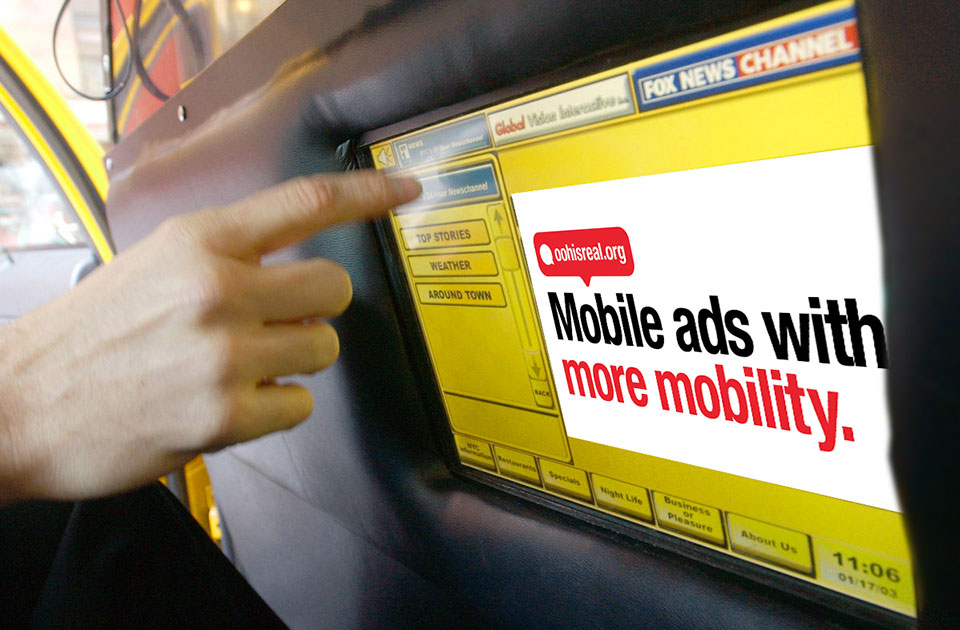 2. OOH Makes Digital Real. OOH amplifies other media, extending the reach and frequency of integrated ad campaigns and drives mobile, social, and digital engagement better than other advertising media.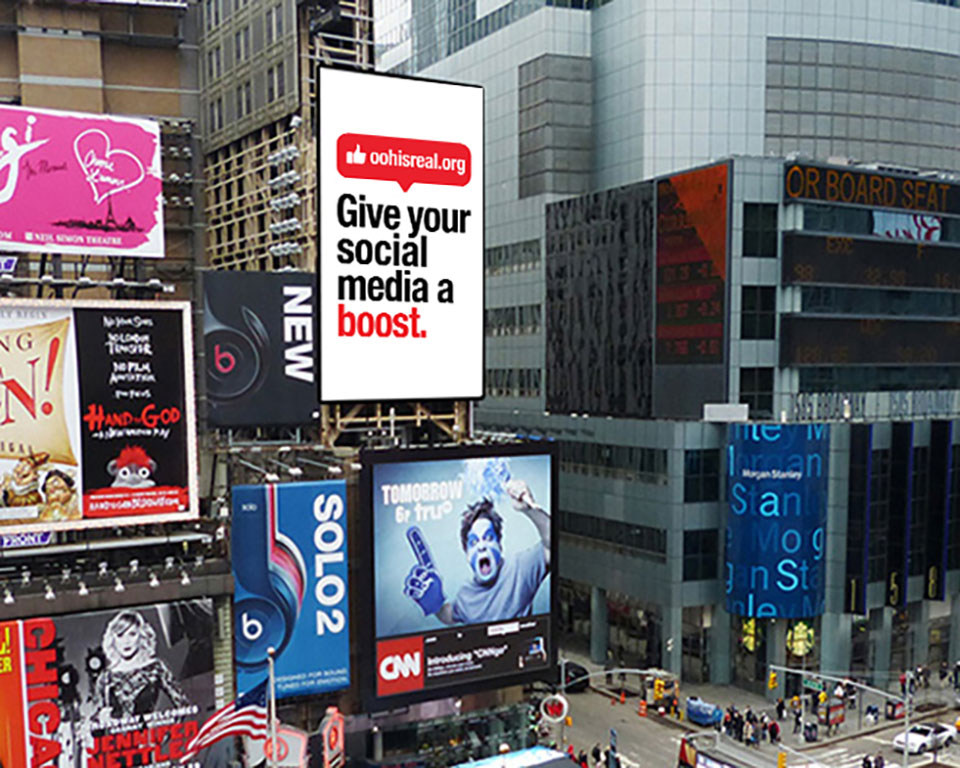 3. OOH is accountable. Using precise data and audience metrics for better targeting, OOH offers deeper consumer insights, enhanced ROI analytics, attribution modeling, and draws clear linkage between consumers and places.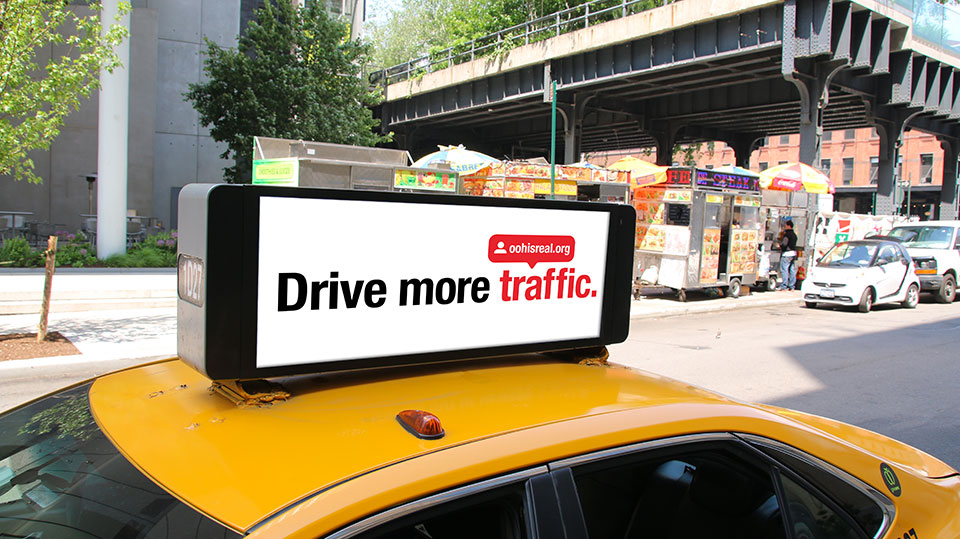 4. OOH is Connected. Today's OOH leverages innovative technology to connect and engage consumers with brands, serving as an integrated partner in planning and buying functions.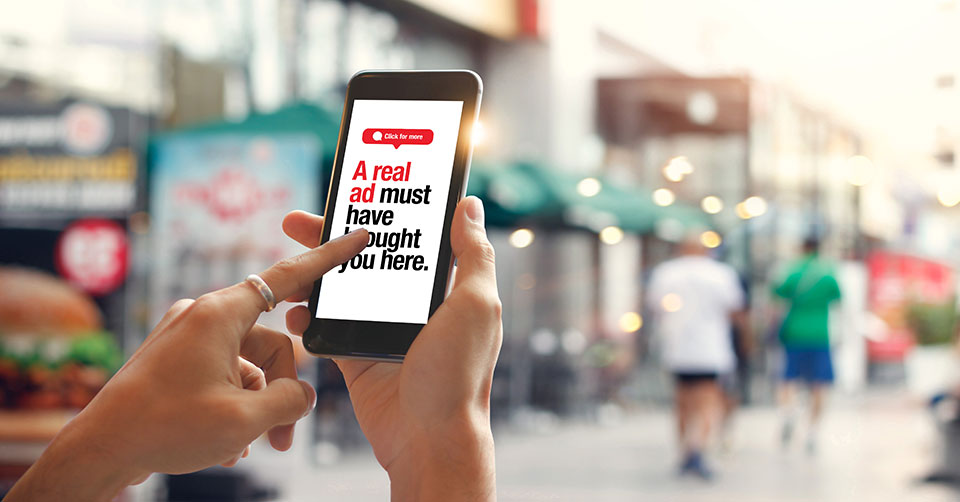 5. OOH is a literal "Stake in the Ground." It gives brands creative impact, contextual relevance, and the ability to amplify the rest of an integrated media plan.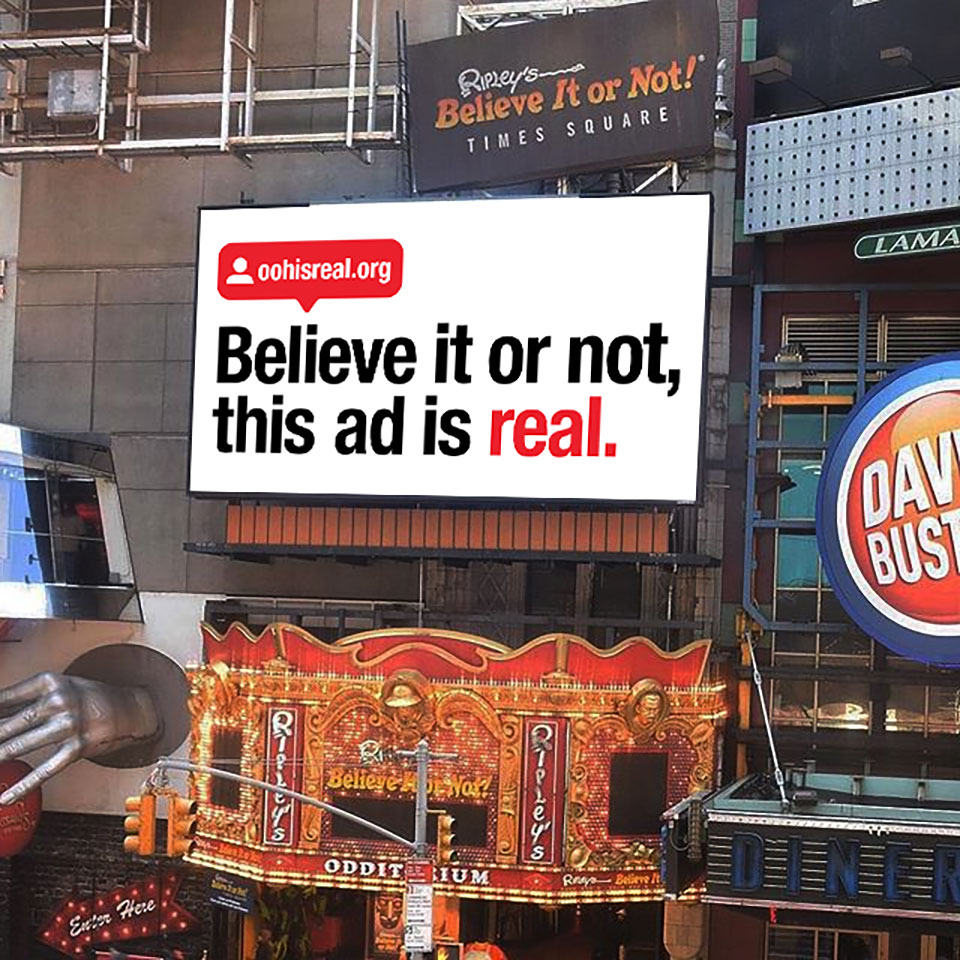 Visit oohisreal.org to learn about the reality of OOH advertising.