The Wrap Up —World OOH Conference 2023
Rick Robinson energizes the room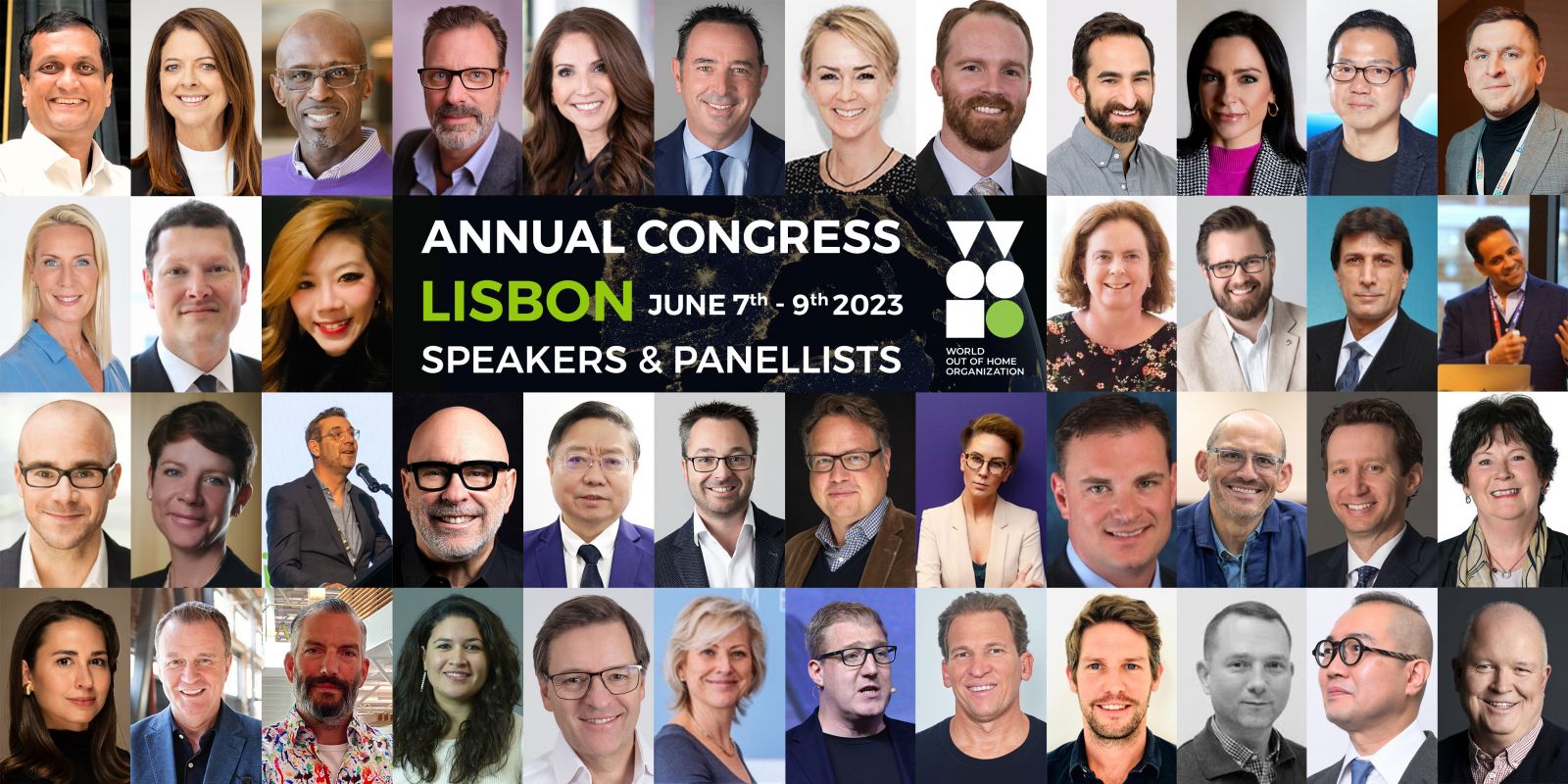 Publisher's Note: Over 500 OOH people from around the world attended the World Out to Home Organization's Conference or Congress as they call it. Many Americans attended and spoke at the WOO Congress. Below find the 'Wrap Up' as written by WOO. 
Lisbon Congress 2023: The Wrap Up 
The WOO Lisbon congress was a huge success, drawing, for the first time, over 500 delegates from across the national OOH landscape. This year saw delegates travel from New Zealand, Malaysia and the Republic of Korea, as well a huge influx from Latin America, China and Japan.
Day One:
The conference began with a welcome message from WOO President, Tom Goddard, who declared that OOH has recovered ground lost during the pandemic. However, he went on to say that the industry now needs to shift its focus from maintaining its five per cent market share to increasing to ten per cent by 2030 through one per cent incremental increases.
Other fundamental points for driving growth included:
Curbing AdTech proliferation which needlessly complicates factors like automation, with too many middlemen in the process of buying and selling
Creating common language to amplify and describe the benefits of OOH
Standardizing and improving uneven audience measurement
Reducing the number of sales points/media owners through greater consolidation
The keynote presentation was delivered by Christian Schmalzl, CEO of Ströer on the subject of 'Demystifying Digital: Creating True Incremental Value for Advertisers." This was followed by Market Overviews from China, Southern Europe and Brazil outlining the opportunities and potential in these particular markets.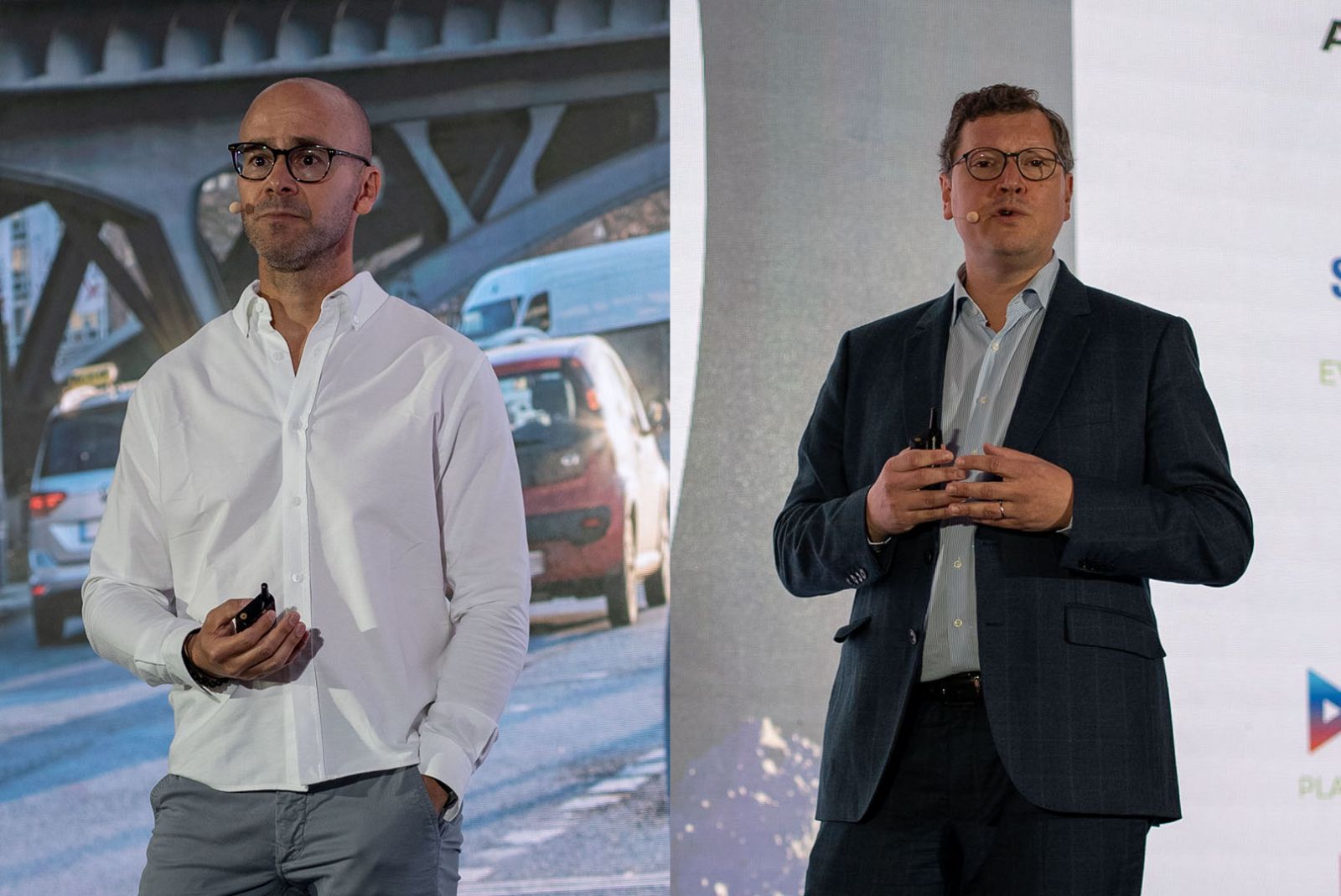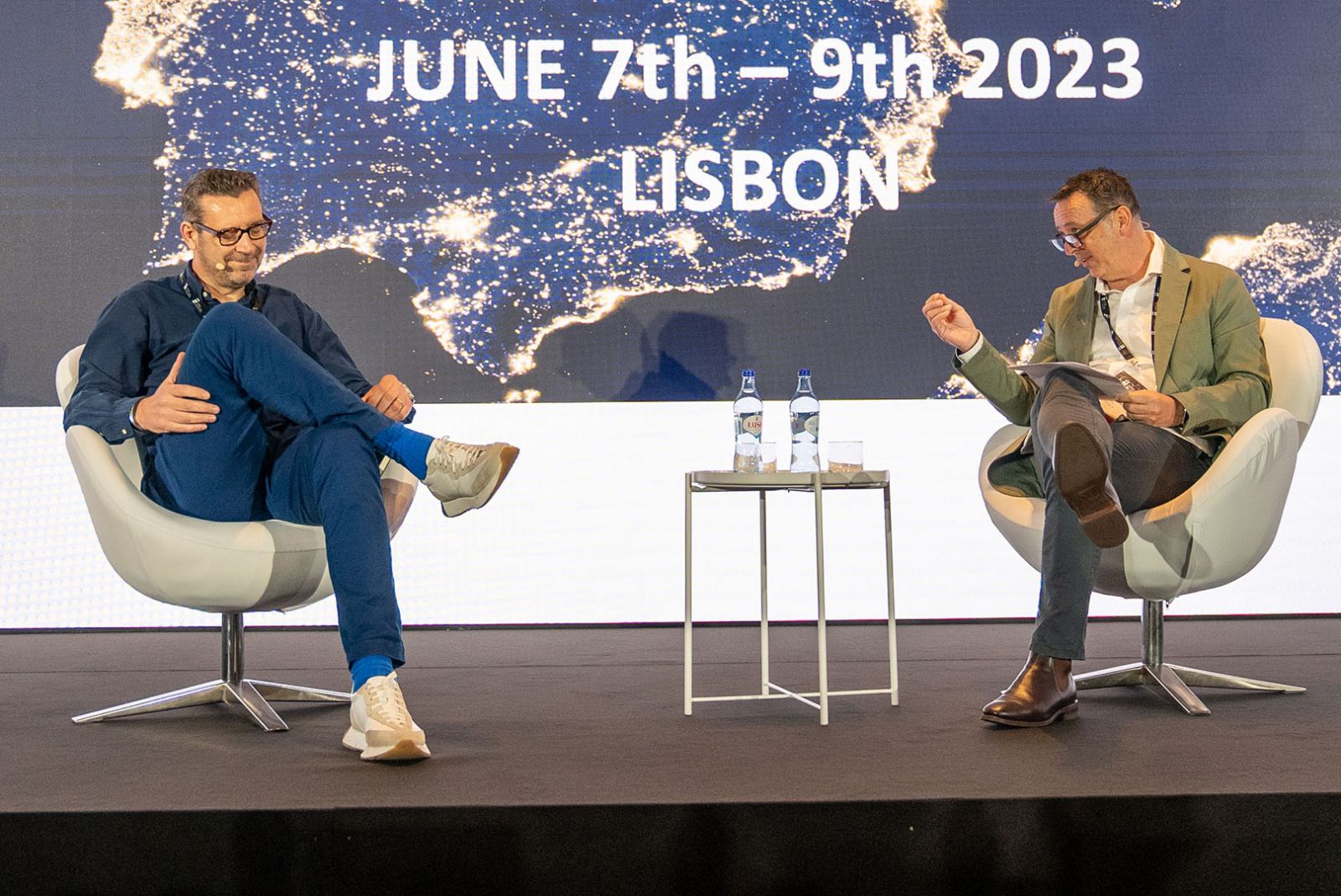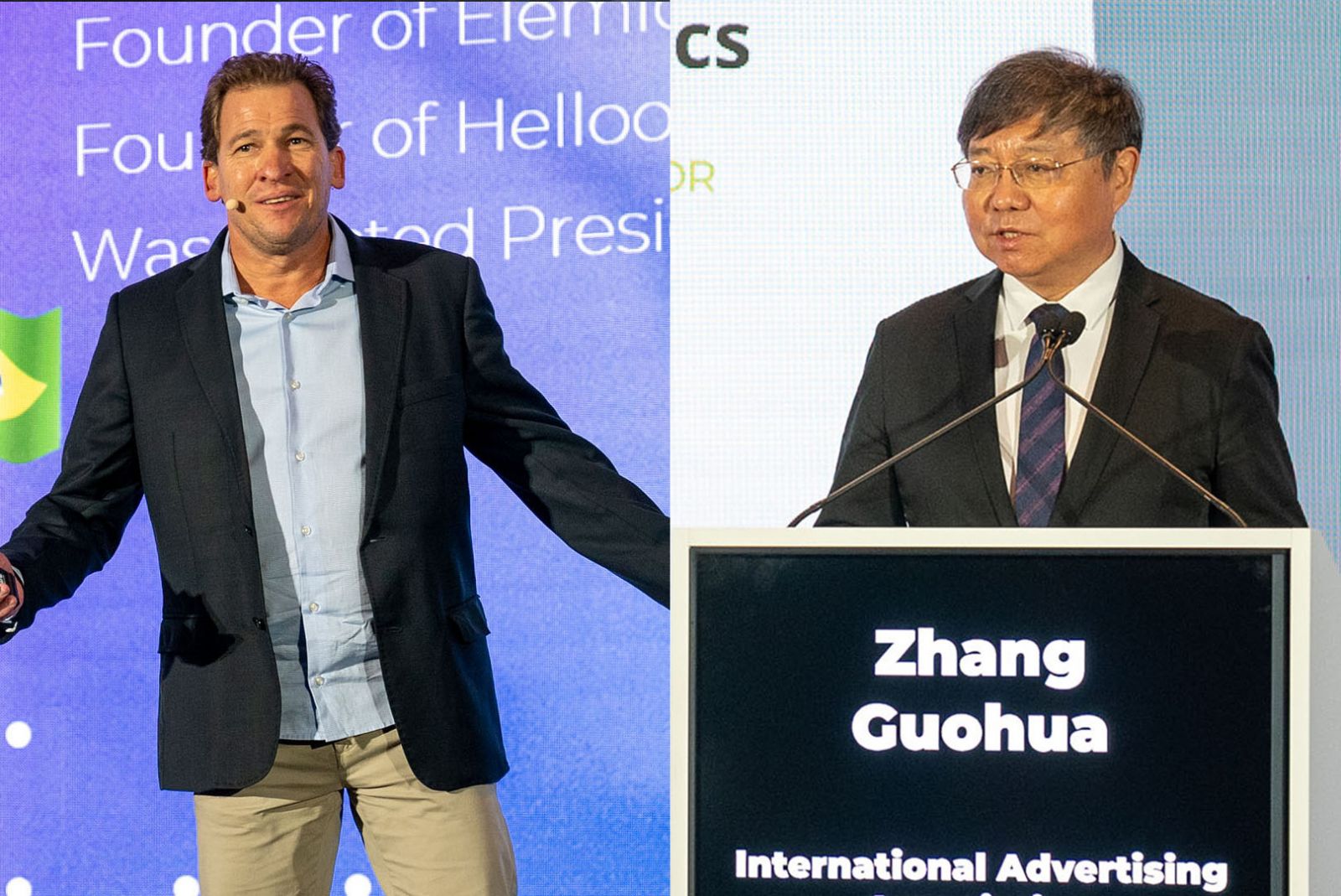 Nick Parker, Global CEO of Kinetic Worldwide, sat down with Charles Parry-Oakeden (OMA) to discuss digital budgets in a converging world. Parker stressed the need for more consolidated verification across the industry and echoed back to the theme of '5% syndrome,' which underpinned much of the conference, by noting that "we're not competing with each other, we're competing with that 58% online share."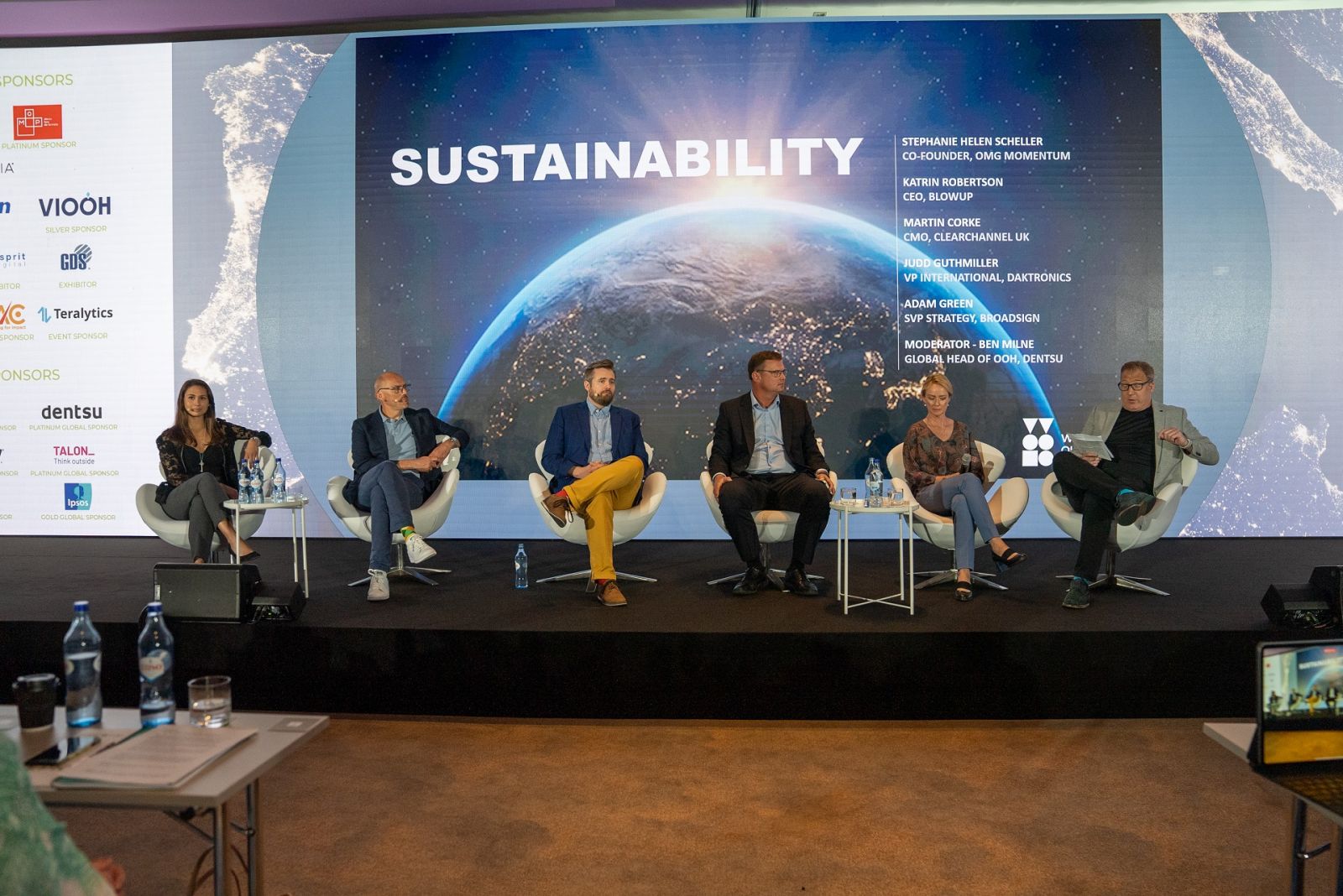 WOO's sustainability task force took part in a panel discussion moderated by Ben Milne (Denstu) to highlight the fact that this is no longer a topic of conversation but a permanent factor in media planning. The consensus was that sustainability will decide media spend going forwards, and the need for collaboration across the industry is paramount, as it was noted that rather than individual companies meeting with scrutiny, OOH as a whole will suffer.
The topic of diversity was addressed by Annie Rickard (OOH Capital) and Marc Fenty (Horizon) through which it was stressed that, alongside sustainability, diversity and inclusion is part of corporate responsibility. Rickard and Fenty highlighted the fact that DEI initiatives have been growing over the last three years, but that there is still room for improvement. Fenty advised companies to "fish where the fish are" when it comes to recruiting from a more diverse pool of candidates, not least because it increases employee productivity and morale, but also because it empowers future generations.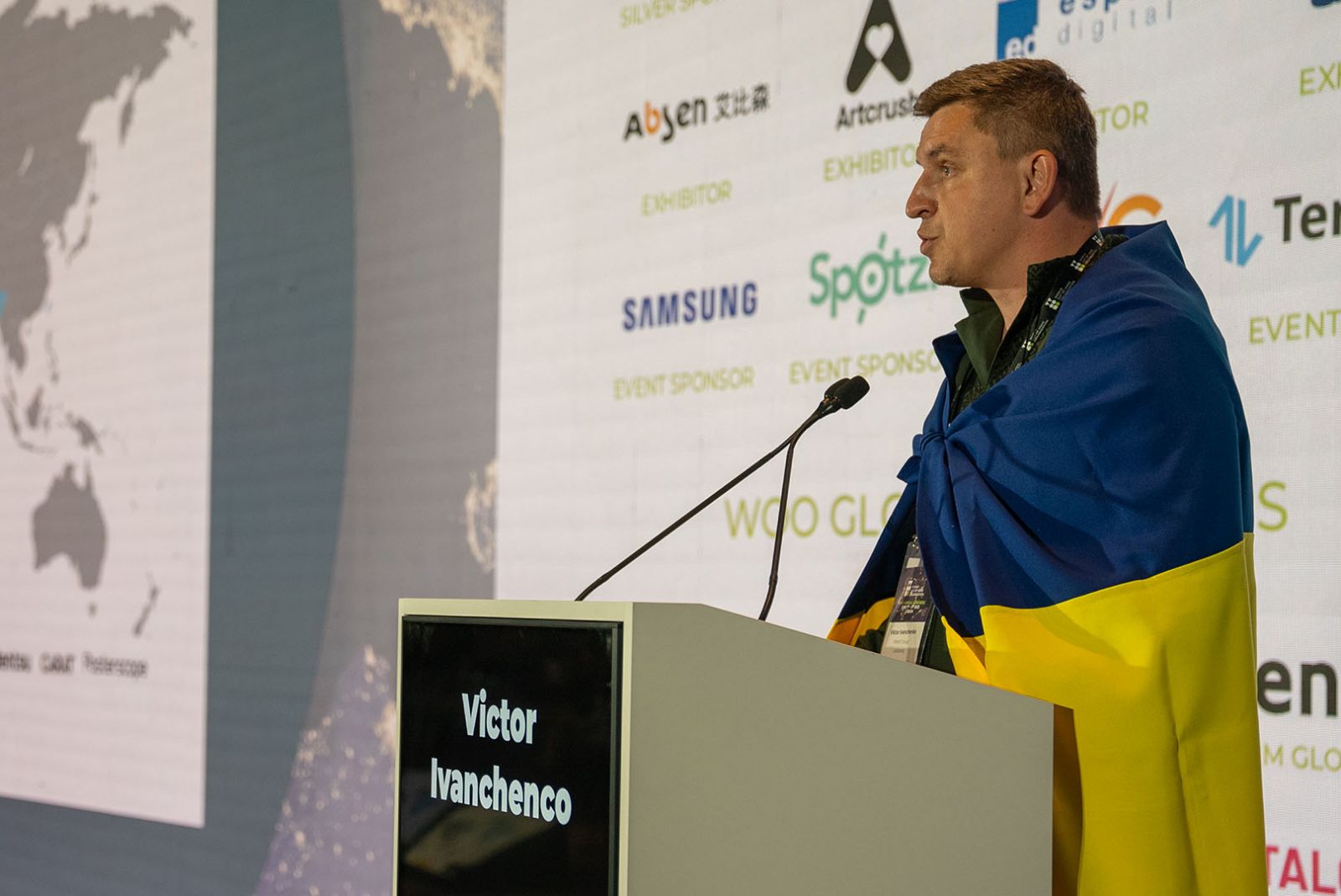 The highlight of day one was a presentation by Victor Ivanchenco, of Prime Outdoor in the Ukraine, who took to the stage wrapped in the country's flag and explained how the events of the war have had an impact on the OOH industry.
Despite an 80% decline in the advertising market, Ivanchenco noted the worldwide support for Ukraine, and the determination to continue global collaboration and to rebuild became apparent very quickly.
The inspiring address was a demonstration of Ukraine's ability to show strength in the face of hardship, and Ivanchenco was met with a standing ovation at the end of his presentation.
Rick Robinson energized the room with some inspiring examples of "the theatre of the streets," using creative executions across OOH. Robinson pointed out that "we need to earn our right to be in the people's space by providing value," alluding to the ways in which OOH can benefit the community.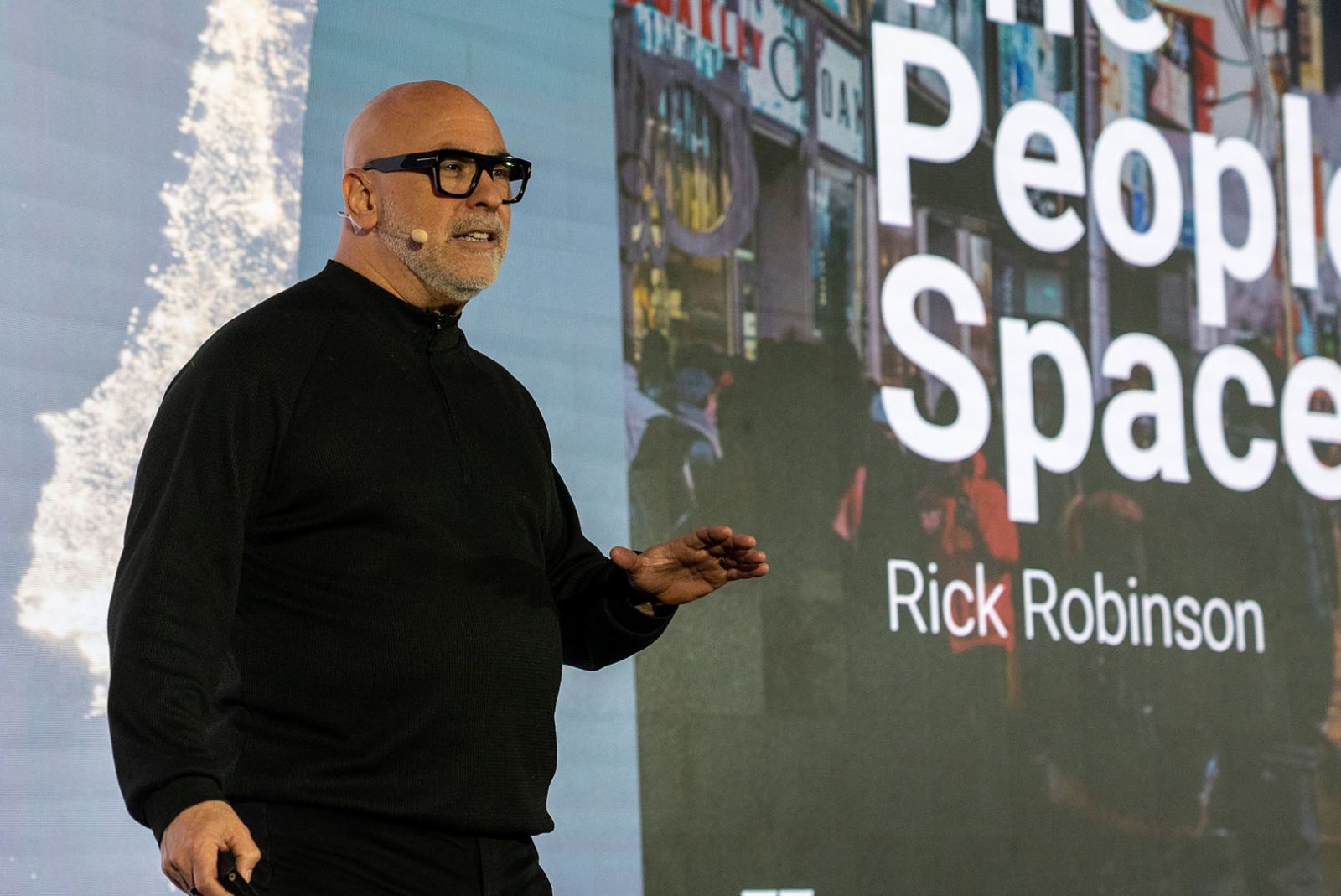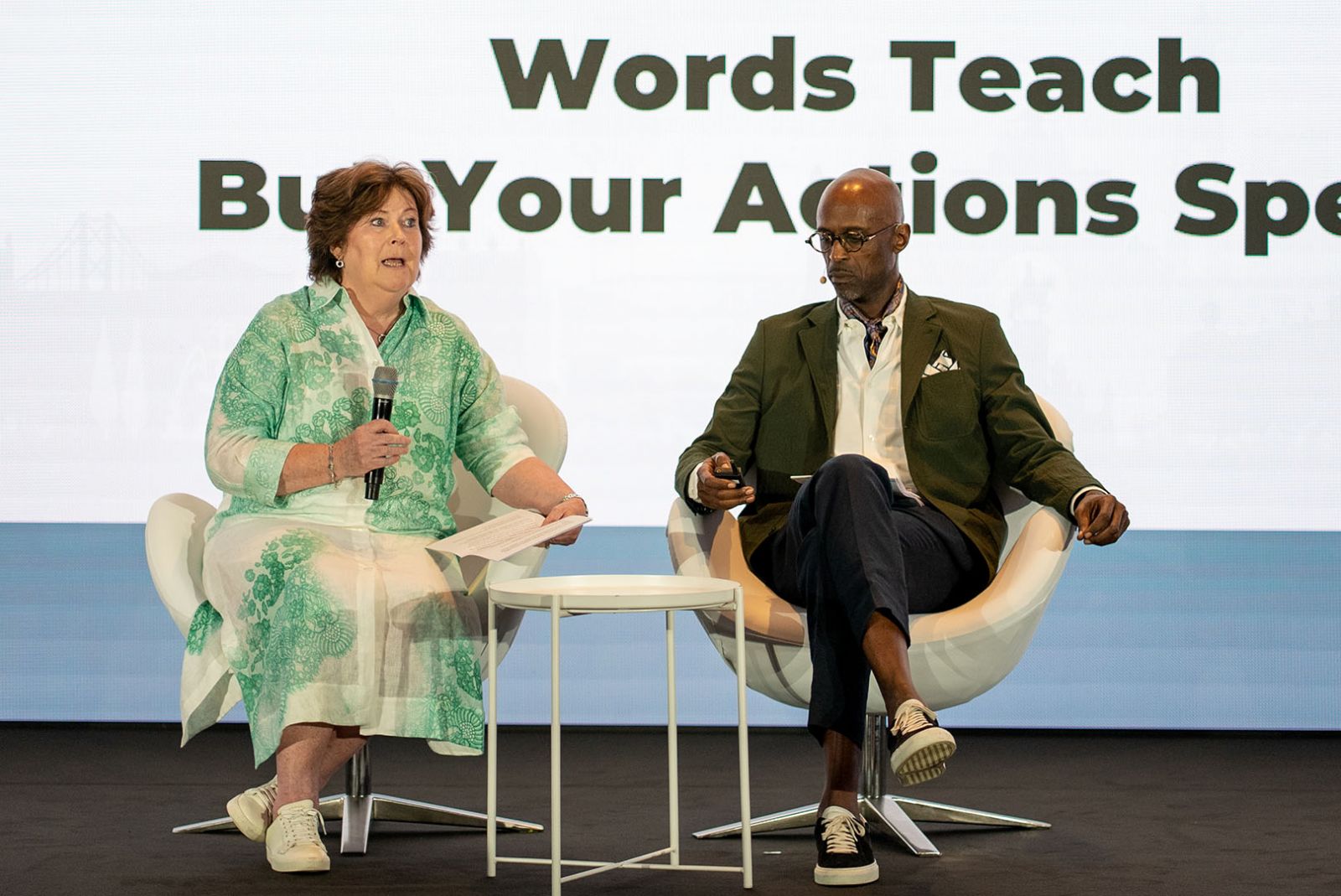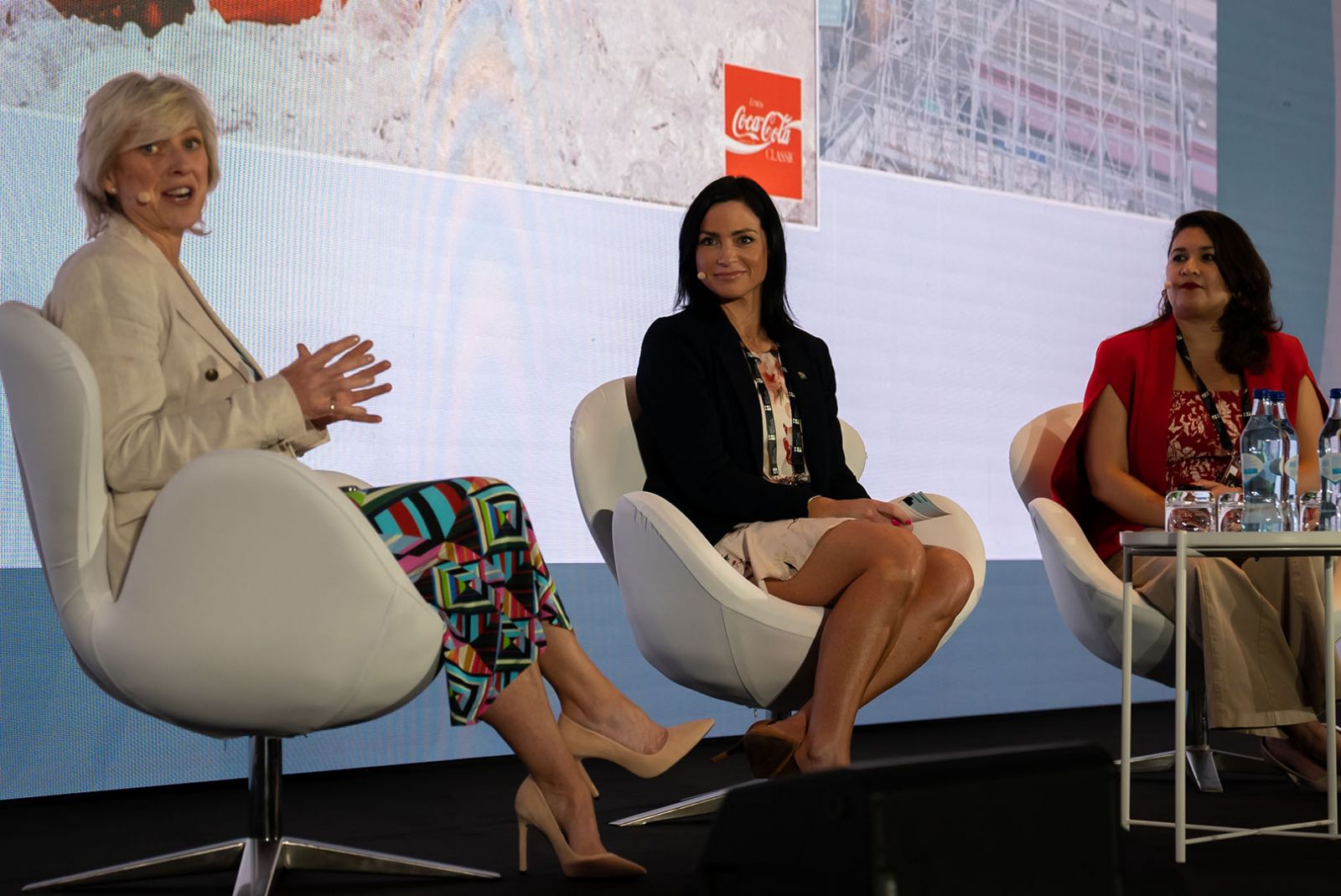 The final event of the day was the WOO Annual Awards ceremony, hosted by Dino Burbidge. For the first time, sustainability was included amongst the below categories: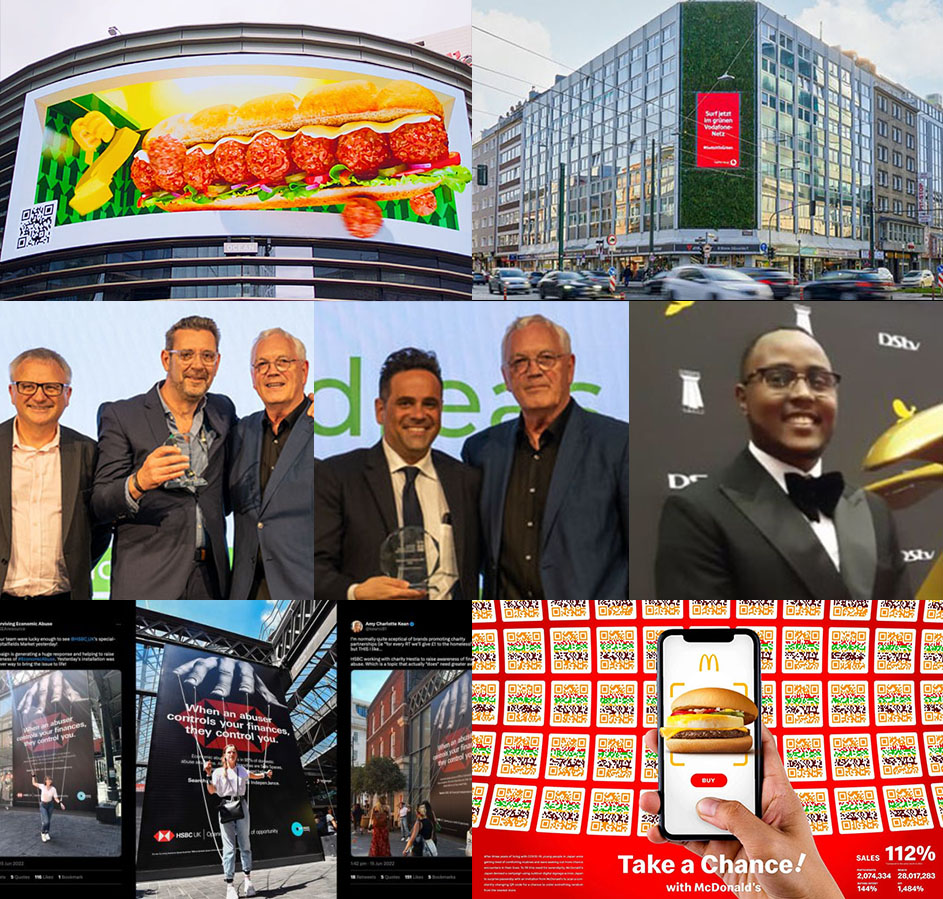 Classic Creative Award
Digital Creative Award
Sustainability Award
Technical Innovation Award
There were a total of 74 entries across all four categories, and campaigns such as HSBC's Safe Space activation and Ocean's 'Drops in Ocean' were among the nominees. The final category, Technical Innovation, was voted for in real time by the audience following 3 short presentations from Ocean, Global Media Kit and DOOH.COM. The winners for each category were:
HSBC Safe Space activation (blowUP/Talon) – Classic Creative Award
Take a Chance! With McDonald's (Dentsu/Hivestack) – Digital Creative Award
Vertical Garden (blowUP) – Sustainability
Interactive, Shoppable Billboard (DOOH.COM) – Technical Innovation
Day Two: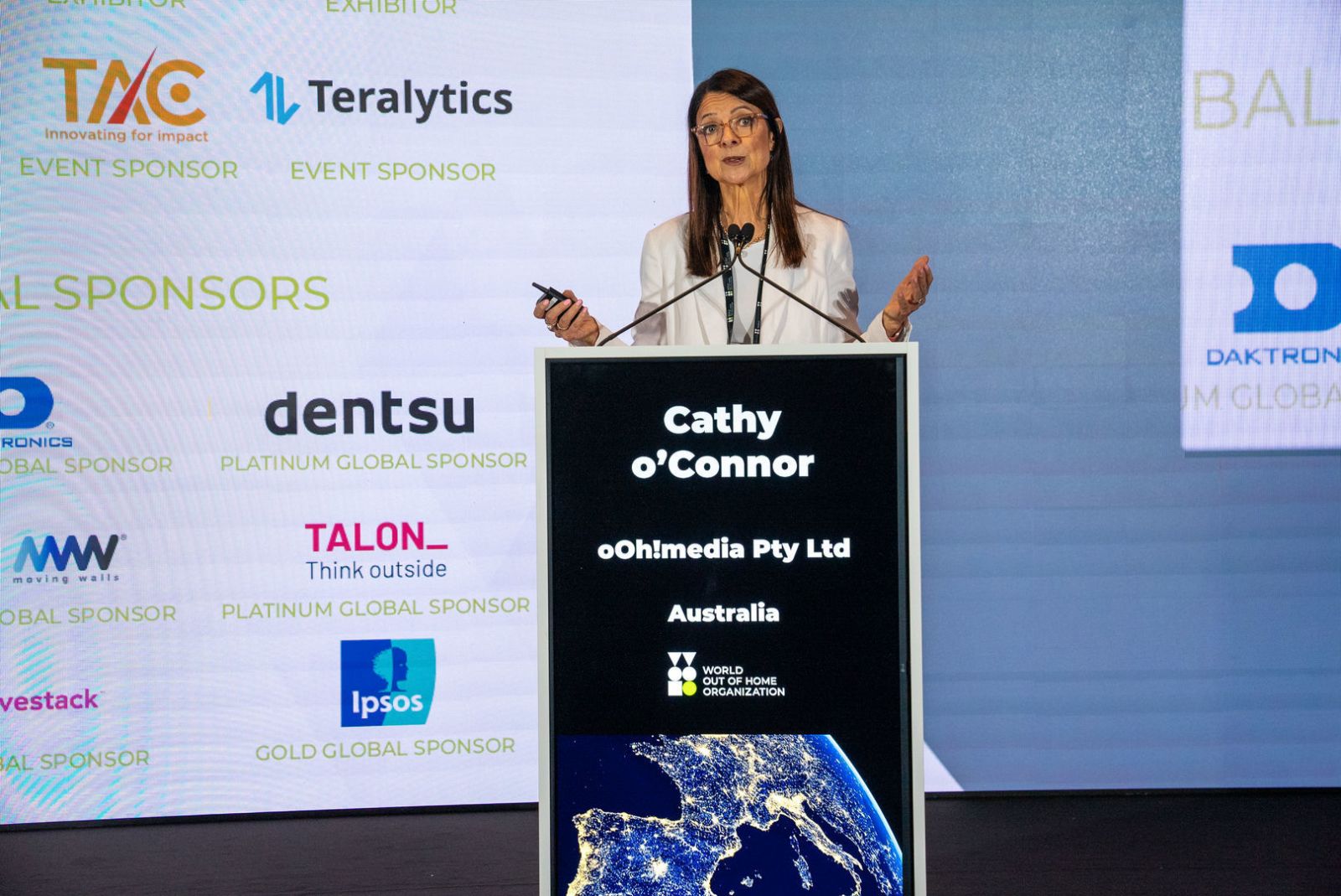 Day Two began with a presentation from newly-appointed CEO of oOh!media, Cathy O'Connor, on the effective use of data in OOH. O'Connor described methods via which using data can be used to engage both the left and right sides of the brain, claiming that "a little bit of disruption goes a long way." O'Connor demonstrated through case study examples how optimization increases sector share as well as revenue growth.
Barry Cupples and Debbie Benadiba, of Talon UK & Canada respectively, proposed the idea that OOH may be overlooked during the media planning stage due to a lack of knowledge about its' capabilities. Scale, trust and the myriad creative avenues were some of the reasons to shout about OOH, not least because it makes up an essential part of the omnichannel mix. The future, according to Talon, is bright for OOH – but it could be even brighter.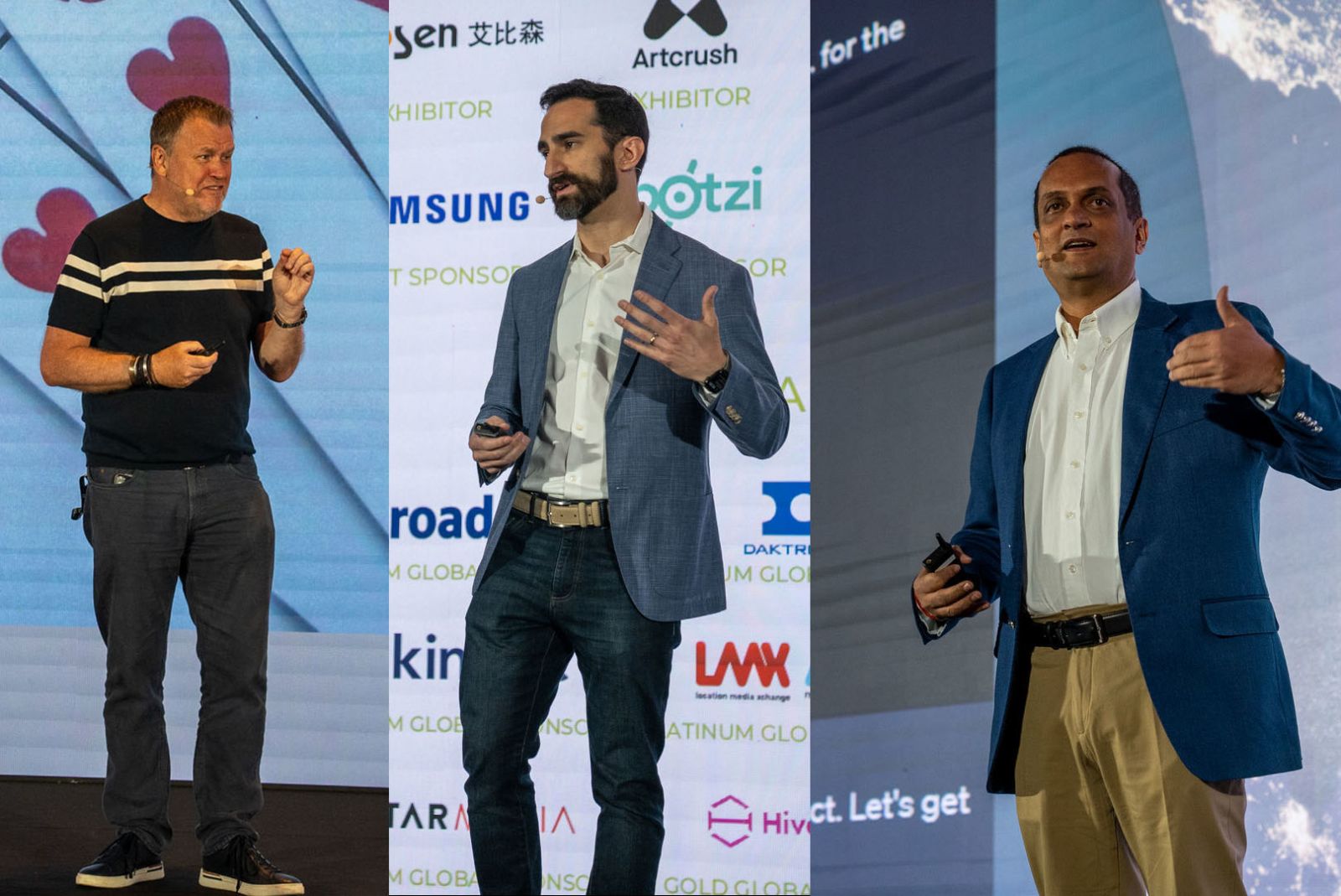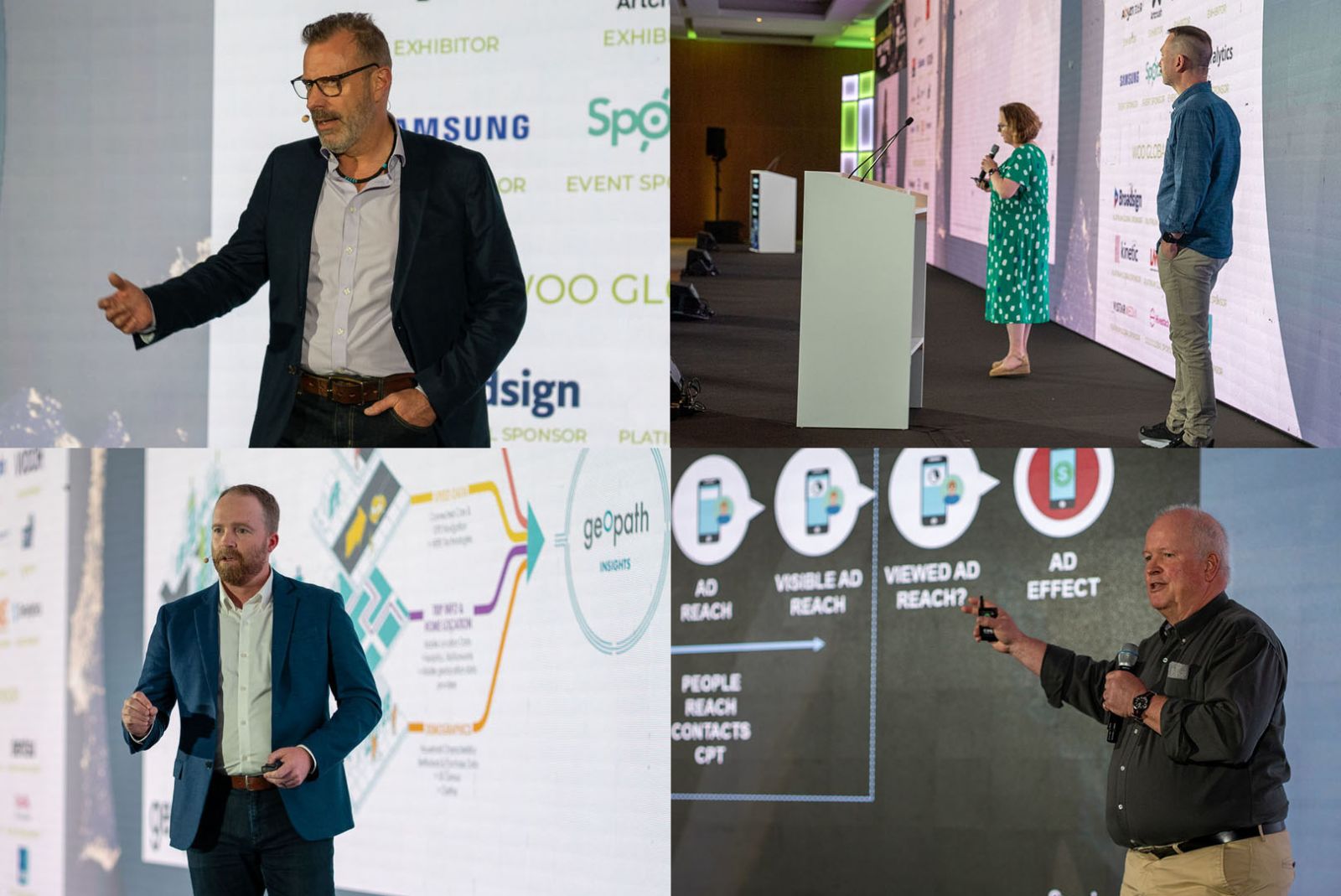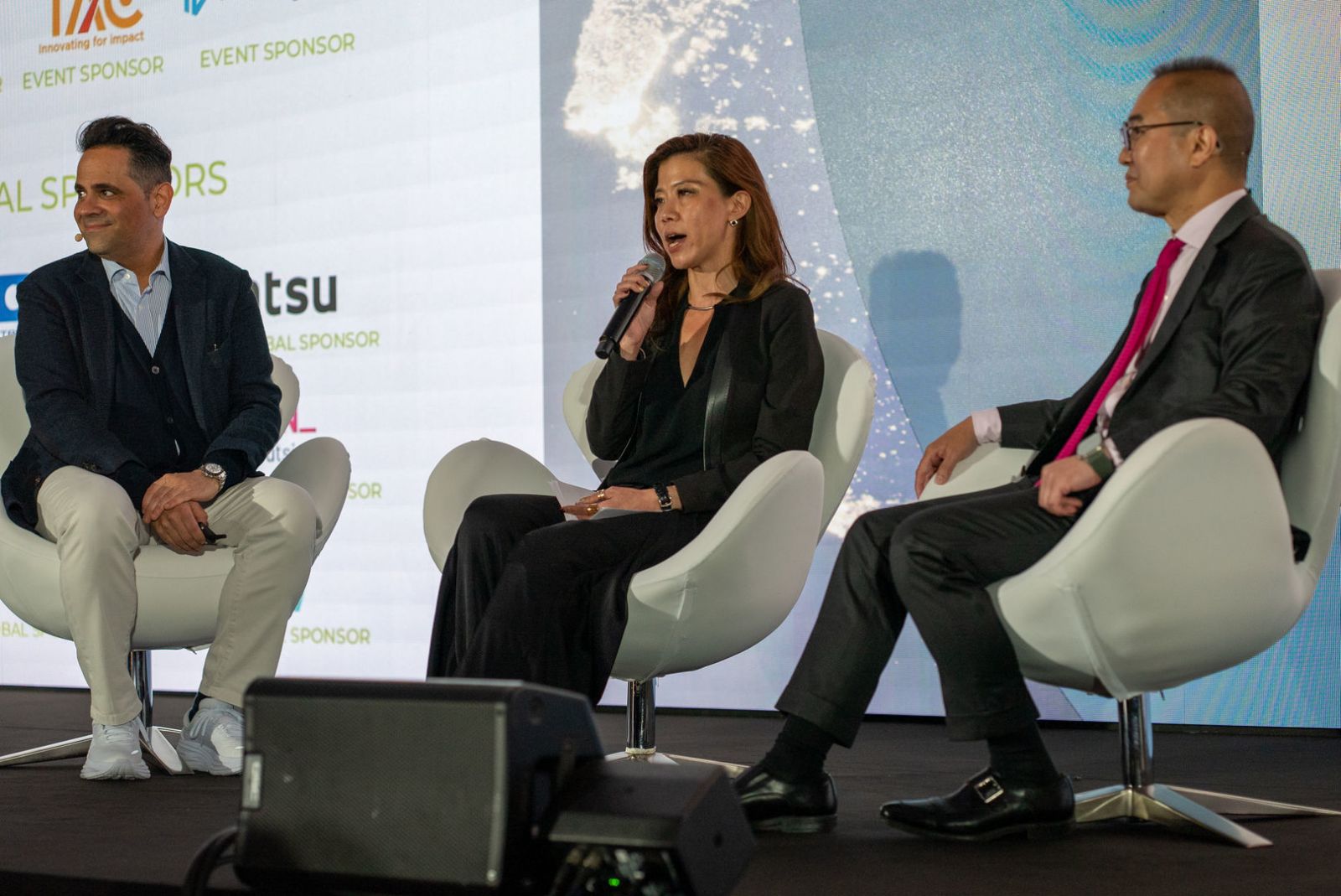 Methods to enhance the ease of buying and selling OOH were discussed among panel members from Talon, Dentsu, EMEA, Broadsign & Hivestack, moderated by Charles Parry-Oakeden. Faced with the dreaded question – "what do buyers want?" – the general consensus from both sides was the stress on relationship management and its' fundamental importance when it comes to building trust during the buying or selling process.
The conference was brought to a close by Dino Burbidge (Sky), who introduced the weird and wonderful world of technical innovation and its potential application to OOH. Such developments included a miniature device which has the ability to hack into digital screens, and an AI which can create content entirely independent of human intervention.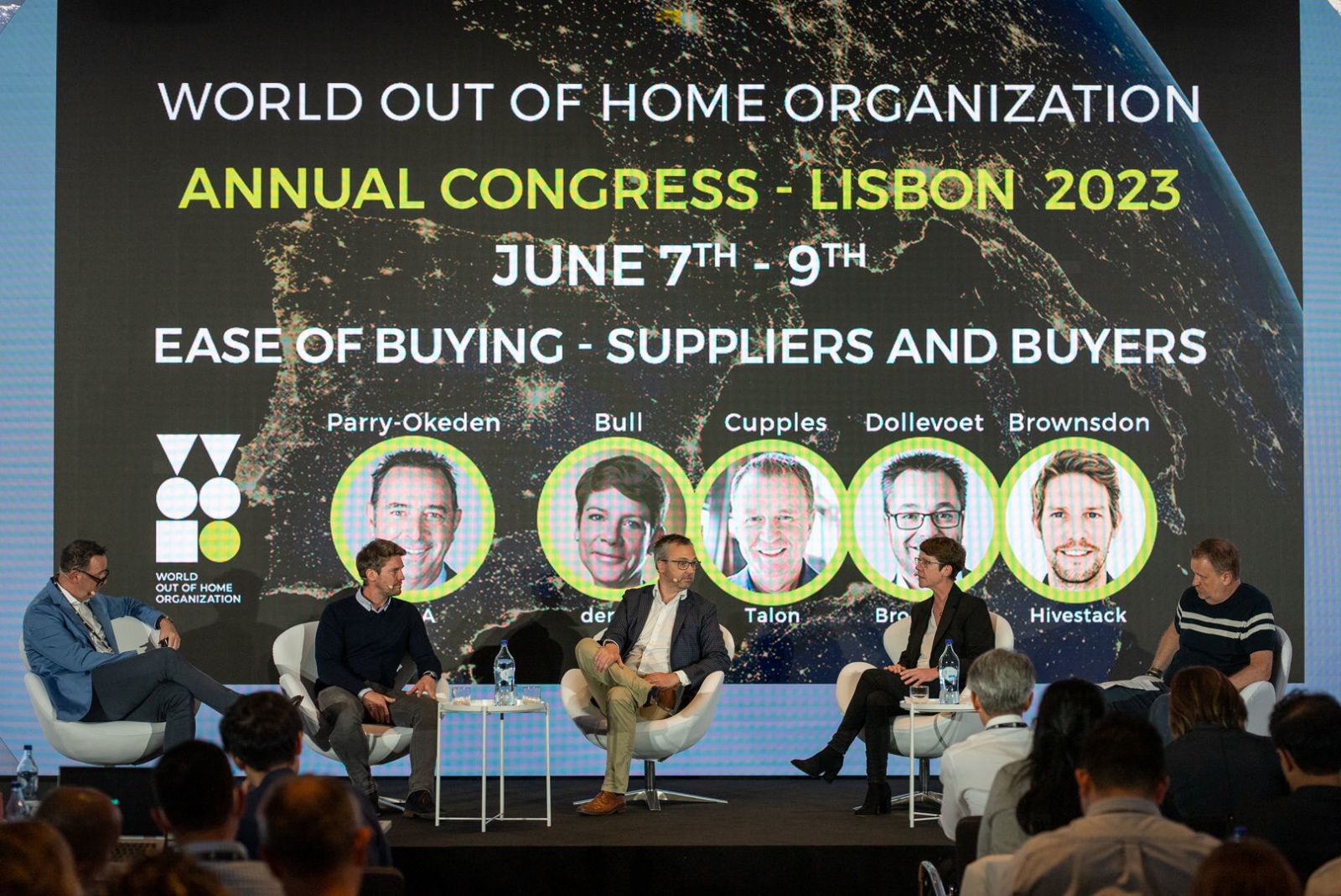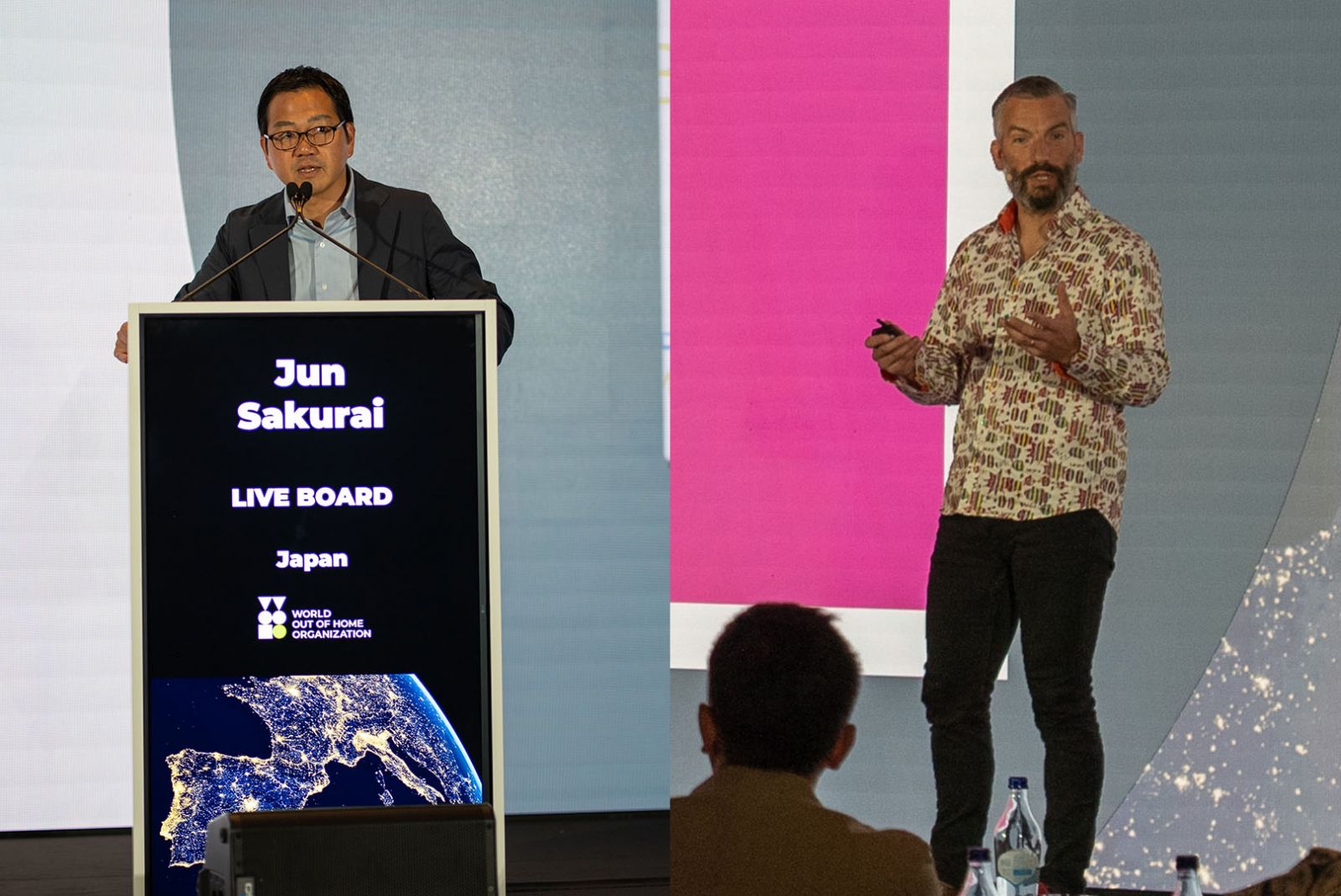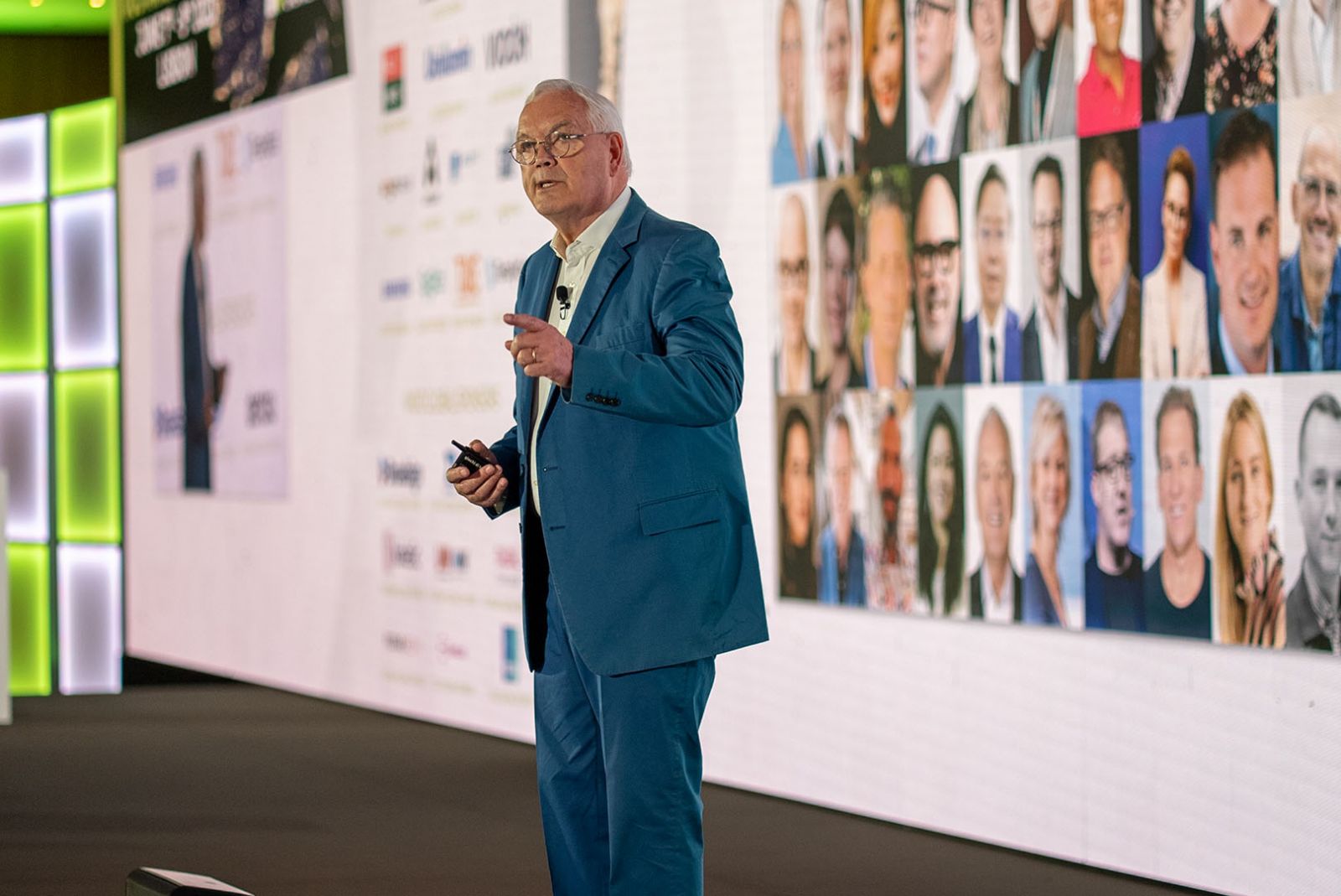 Tom Goddard's closing address thanked WOO's sponsors and the tremendous speaker panel, as well as the incredible team led by Anna Pisano, who put the events together. The demonstrable impact and capabilities of OOH seen throughout the conference reinforced Goddard's initial message that the channel deserves more than a 5% market share. The mutual consensus among global associations and delegates that standardized measurement, continued collaboration and investments in data and automation will surely help to overcome the 5% syndrome.