Next week at Cannes, OAAA CEO Anna Bager will be sharing the stage with execs from Google, Twitter, IBM Watson, and Diageo to discuss gaming in the metaverse, cultural trends, and social shopping.

OOH Today's Take
We have heard a great deal about Cannes over the years. As Cannes describes the event: "The Cannes Lions International Festival of Creativity is a global event for those working in creative communications, advertising, and related fields. It is considered the largest gathering of the advertising and creative communications industry." Clear Channel is the sponsor of the Outdoor Lion. Out of Home Advertising Association of America's (OAAA) CEO Anna Bager will be there hosting 3 panels at the event as well as a 'dinner club night'. Inspiring to know that "OAAA is putting OOH on the map at creativity biggest event". It appears to be tough duty. 
We are eager to hear about the event on her return and look forward to sharing it with you.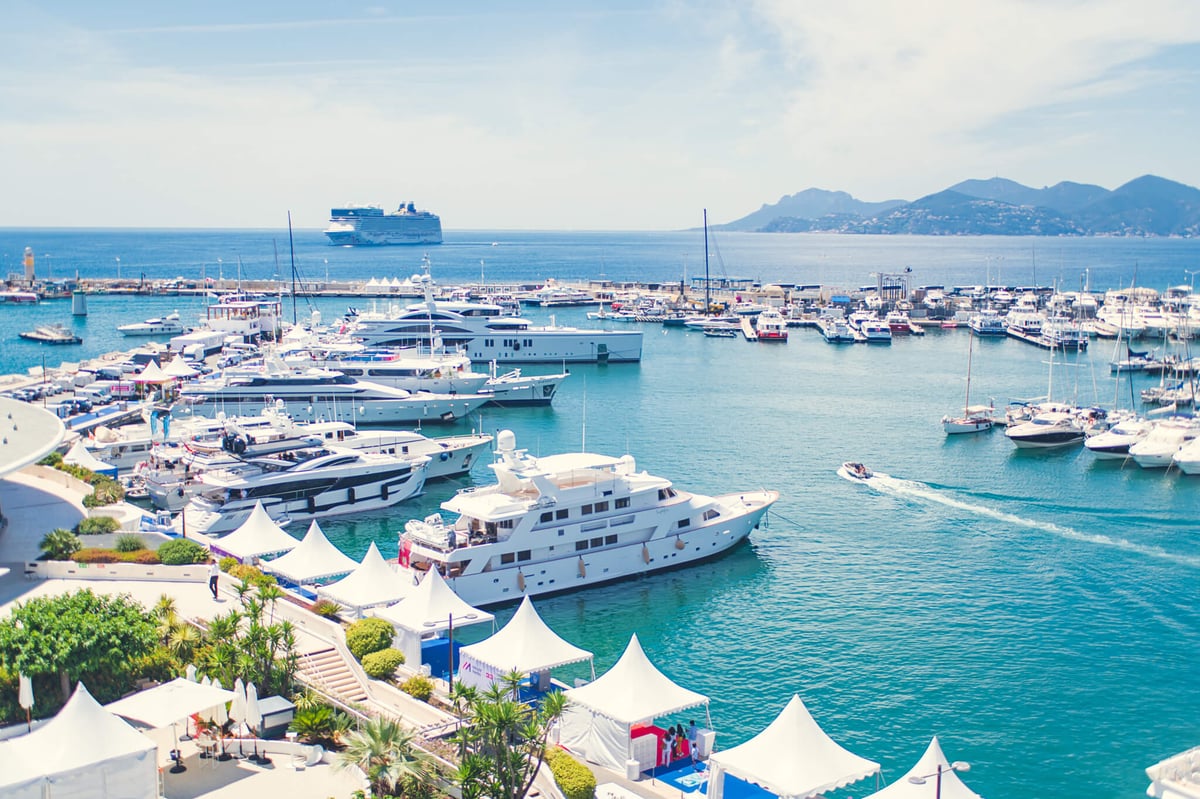 ---
Geopath President
Dylan Mabin
tackles the tough questions about his first album, favorite music, and band geek days. Spoiler: he rocked the trombone for a pretty jazzy group back in his heyday.

OOH Today's Take

Dylan Mabin is a man of many talents as Jim Johnson's story elaborates. Mabin's education, knowledge and experience in Geographic Information System (GIS) have made him the right person at the right time to lead the measurement gold standard for OOH Industry which is Geopath. He takes a good photo too. With
---
---
Kinetic
has partnered with Times Radio to launch a campaign that programmatically activates relevant breaking news on digital displays in key cities across the UK within 8 hours of the news happening.

OOH Today's Take

Kudo's to Kinetic with the campaign of 'news and current affairs' breaking stories around the UK. We're not so sure this is anything new in the Industry as OOH companies in America have been displaying breaking news stories in conjunction with local radio and TV stations on Digital Out of Home for at least the last 14 years. And those stories appear within minutes of the breaking news where as the press release we received stated "campaigns were going live within 8 hours of the news happening". That's not so fast. The key is the programmatic activation of the campaigns which is step forward but the 8 hour turn time?  That has to change significantly, namely to minutes. We look forward to hearing more and if and when others can make that programmatic happen faster. Right ads, right place, perhaps. Right time (ing), I don't think so. 
---
The World Out of Home Organization has launched its new Global Guidelines for Audience Measurement in the form of a single-spaced, picture-free
96-page e-book
covering measurement and governance principles, the revised requirements for OOH Audience Measurement, a practical review of Global Measurement approaches, definitions and glossary of terms and links to contributors and background documentation.

OOH Today's Take
Ambitious launch of Audience Measurement Guidelines (Version 1.0) taken on by WOO. Not likely anyone is more capable than Gideon Adey and Neil Eddleston in collating the guidelines. It's about time it happened. New refreshed guidelines for measurement of DOOH, data for automated trading and attribution and best practices for Cross Media Measurement. Created by world wide OOH audience measurement organizations of 11 different countries, 2 OOH Owners and 2 OOH agencies, the collaboration appears to be well supported. Pick up the 96 page e-book here ⇒WOO Measurement Guidelines
---
Heineken, Bumble, Universal Pictures, McDonald's – big names are bet on OOH in this weekly feature. If you've seen some stellar work, we want to know about it. Tag us on
LinkedIn
 or 
shoot us an email.

OOH Today's Take
Bumble, the online dating application, is back in OOH with the black on yellow color scheme. And that's smart. It works! No accident that black copy on yellow is the number one read color combination. Note McDonald's creative is primarily yellow and red combinations, humm… just like their entire corporate color schemes.
If we are to hand over a prize for 'Last Week's' creative, and we are not, just yet, it would go to the folks at Lamar and their Anchor Harvey (aluminum forging company) campaign. 3 Dimensional in execution. Simple. Unexpected. Perhaps we would have run the 'tear offs' all the way to the catwalk and had a couple already 'pulled off'.  But what do we know.