Member Spotlight Conversation with Andy McDonald
Geopath

Member Spotlight | Lindmark Companies
A conversation with Andy McDonald, VP & General Counsel at Lindmark Companies
Republished from Geopath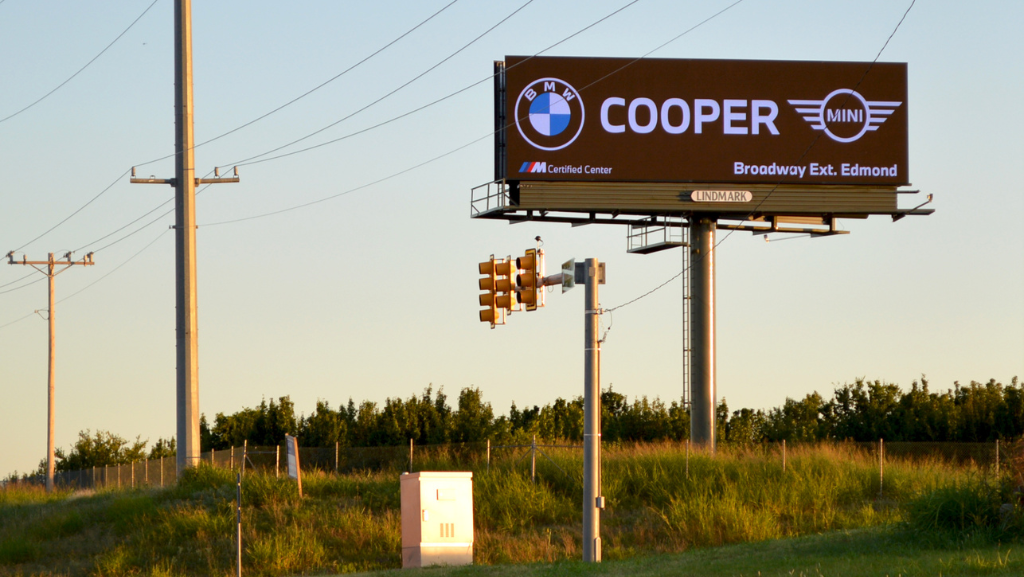 Tell us a bit about your background and what led you to become Vice President & General Counsel at The Lindmark Companies.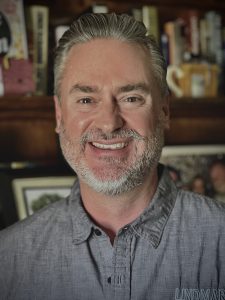 My first experience with billboards was right out of law school when in 1999, I began taking them through eminent domain, which introduced me to their valuation methodology. Then, in 2004 a friend contacted me to help Lindmark resolve the accidental cutting of a few trees in the state's right of way while opening visibility for a newly constructed billboard. Since moving to the Mississippi Gulf Coast in 2005, I have worked on numerous billboard legal matters for Lindmark, and in 2018, when Lindmark purchased Fairway's SW Division catapulting it to the 7th-largest billboard company by number of faces in the United States, Trent Lindmark brought me on full time as The Lindmark Companies' VP & General Counsel.
The Lindmark Companies are comprised of Lindmark Ink, Lindmark Banners, and Lindmark Steel. Lindmark Billboards is the out-of-home arm, while Ink and Banners constitute Lindmark's large format digital printing business. Lindmark recently expanded its vertical integration to include a sign fabrication and construction arm, Lindmark Steel.
What has driven The Lindmark Companies' recent success? How do you look to continue building on that success?
The Lindmark Companies' success is due to each individual employee believing and understanding that we are instrumental in driving the success of The Lindmark Companies. It's because of that buy-in and focus that we are realizing Trent's vision of providing our advertisers with the best advertisements across ever-expanding markets. It is that drive for excellence that led Trent to vertically integrate a large format digital printing business and a billboard fabrication and construction business, so that we can control the quality of all aspects of our advertisers' message. This integration results in the best advertisements at the best possible price points.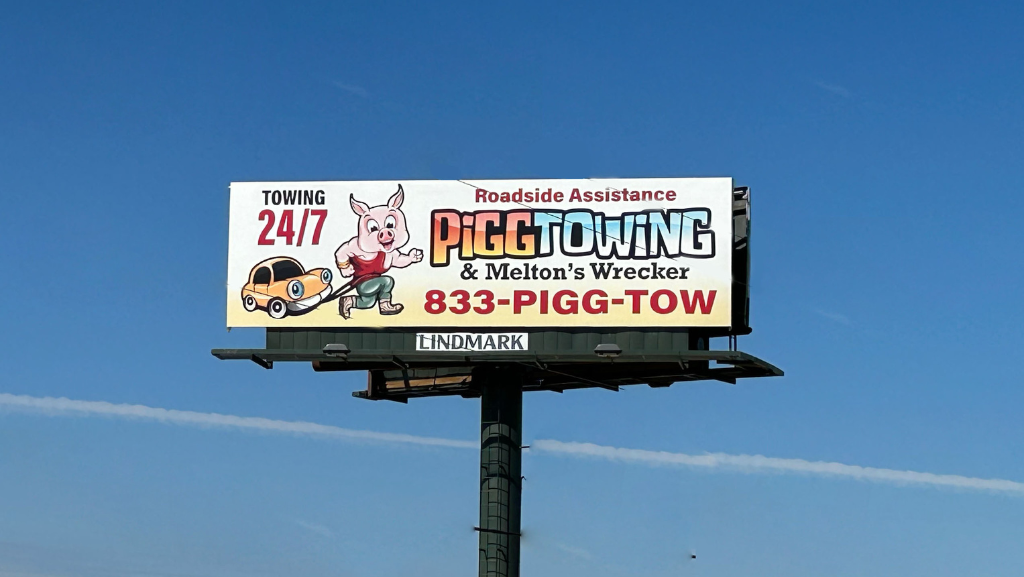 The Lindmark Companies will continue building on their combined success by maintaining focus on our core values and service to our advertisers. Lindmark Billboards seeks to maintain the highest customer experience levels for its advertisers by publishing the details of its billboard locations, Geopath data, and rates on its website, and by expanding its markets. Lindmark Ink will expand its operations through its 24-hour turnaround time after artwork approval, free printing up to 672SF with free ground shipping to first-time customers, and transparent pricing with published rates.
In your own words, what qualities make Lindmark Billboards' inventory stand out from others?



Trent's grandfather owned a billboard company in the Texas Panhandle. From the time Trent was a pre-teen, he began working with his grandfather by constructing, repairing, and maintaining billboards. Trent knows all aspects of building and running a billboard company, from getting land leases and building billboards to selling advertising on them; however, I think since Trent started out primarily in the operations side of the billboard business, he is most persnickety when it comes to the appearance of his billboards. Trent doesn't want a sign with his name on it to look less than perfect. A well-maintained billboard will stand out and basically sell itself, so he takes pride in presenting his inventory in the best light possible.
What are the most exciting opportunities that exist for The Lindmark Companies today?
While each of Lindmark's business segments are poised for growth, the opportunities for Lindmark Billboards are probably the most exciting for me. Lindmark Billboards has reorganized some key employees into an Organic Growth Team, which intends to focus on the organic growth available within existing markets and expansion of such markets. Lindmark Billboards is also focused on expansion of its digital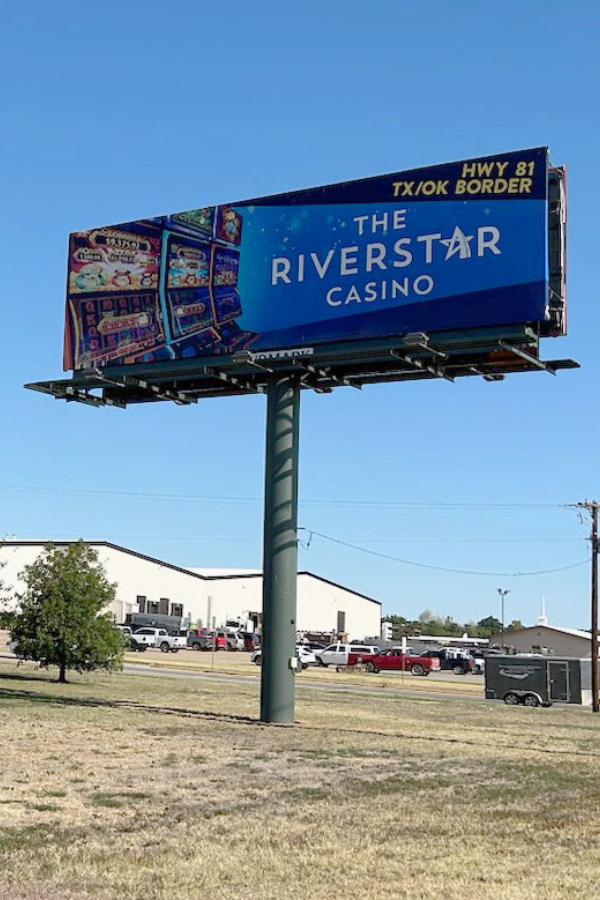 network, as well as expansion through the acquisition of third-party billboard operators' assets or equity.
To assist Lindmark Billboards' organic growth agenda, Lindmark recently purchased Sign Erection, Ltd., commonly known as SignCo or Woody's Sign Company, in Fort Worth, Texas. Sign Erection, Ltd. will now be known as Lindmark Steel. Woody Barnes, the longtime owner of SignCo/Woody's Sign Company, has been fabricating and constructing billboards for most of his life. Trent and Woody have been friends for over 20 years, so when Woody was beginning to discuss retirement, Trent wanted to ensure Woody's knowledge and experience would not be lost to the OOH industry. Lindmark's purchase of SignCo and rebranding to Lindmark Steel ensured that Woody would continue passing along his expertise. Woody will become the Director of Organic Growth for The Lindmark Companies where he will continue planning, fabricating, and constructing billboards for Lindmark Billboards, as well as for any third-party billboard companies.
What do you see as some of the key opportunities for the OOH industry in the coming year? What are some challenges?
Digital privacy rights have become a huge point of contention between individuals and corporations who monetize collected personal information. One of the primary means of monetizing such personal information is targeted advertising, which has become a flashpoint topic. Several corporations have implemented software that allows users to opt out of the use of their personal information for targeted advertising. This movement has led advertisers to shift some of their ad dollars over to OOH and has provided the OOH industry an opportunity to prove its effectiveness in reaching the advertisers' intended audiences. I believe OOH is proving its effectiveness with the help of Geopath, its research, and its measurement tools. Hopefully, this shift of ad dollars will also help advertisers understand the synergies that exist between online and OOH media. The OAAA has done quite a bit of research and analysis resulting in studies proving such synergies.
High interest rates are one of the greatest challenges the OOH industry will continue to face in the coming year. Rates are the highest the U.S. economy has seen in the last 20 years. And, while we're all hoping the FED will steer the economy into a "soft landing", the downward pressure of these high rates will invariably cause many businesses to cut spending. We all know that marketing is one of the first areas to feel the pinch. Like most other billboard companies, Lindmark Billboards is still trending upwards in revenue and occupancy. However, we're keeping our fingers on the pulse of the economy, while keeping our other fingers crossed for that soft landing.
What is most valuable to you about being a member of Geopath?
Being a member of Geopath provides Lindmark Billboards with a voice in shaping the direction of the OOH industry and the measurement data needed for our customers to transact confidently. Although all of the data is available to Geopath members through its website and Geopath Insights Suite, Lindmark Billboards is in the final stages of integrating Geopath's data into both its public-facing website for advertisers and its backside website where such data will automatically populate its advertising contracts and proposals. Such measurement data provides Lindmark's prospective advertisers with the information they need to ensure they are targeting the best billboard in the best market for the best return on their advertising dollars.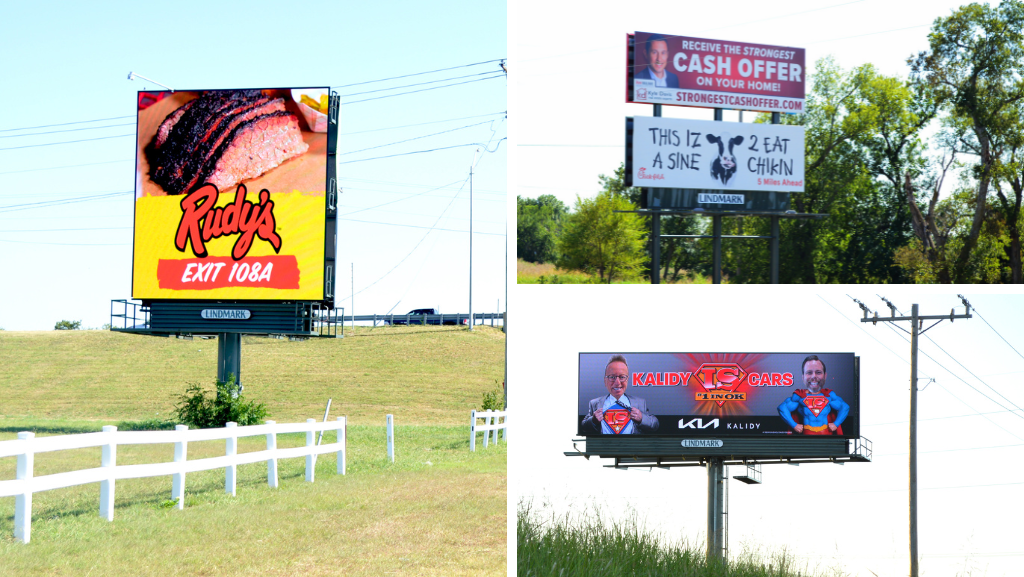 What's the best OOH campaign you've ever seen? What made it stand out to you?
The best OOH campaign I've ever seen would have to be the Chick-fil-A Cows. The Cows are the first OOH campaign I remember that sought to use extensions and 3-D implements to create an even greater impact on travelers. I'd suggest that it's one of the best campaigns because the Cows are still in use today, and they are instantly recognizable without reference to Chick-fil-A itself. And, while I'm probably not the most knowledgeable person regarding the history of OOH campaigns, it seems to me that the use of extensions has greatly increased since the Cows campaign began.
What makes for a highly effective OOH campaign?
I believe that a highly effective OOH campaign is one that focuses on a short, simple yet catchy message. With reference to the Chick-fil-A Cows campaign, everyone knows "Eat Mor Chikin". The short phrase very quickly gets the message across, avoiding the error of too much information. Even the most highly visible billboards have limited read time, so an advertisement cluttered with information is likely to fail as it will not clearly convey the most needed information to the driver. A clear and concise advertisement can be searched online with the results providing any additional needed information. For instance, if a driver had no idea what message "Eat Mor Chikin" is trying to convey, a quick internet search would provide all additional needed information which fact reinforces the existence of the synergies between OOH and online advertising.