VSBLTY Signs LOI To Acquire Shelf Nine 4500 Screen Network
Strategic Acquisition Estimated to Realize up to 38 Million in Revenue over Next 36 Months
Philadelphia, PA,  VSBLTY Groupe Technologies Corp. (OTCQB: VSBGF) (CSE: VSBY) (Frankfurt 5VS) ("VSBLTY"), a leading AI software provider of security and retail analytics technology has signed a non-binding LOI to acquire Shelf Nine, https://www.shelfnine.com, a leader in retail media networks, providing brands and retailers specifically targeted digital media advertising and other customer communications content delivered at the point of purchase.
The companies expect to finalize their definitive agreement within the next 30 days once they complete their due diligence. The acquisition is primarily a stock deal with the majority of the purchase being incentive stock based on Shelf Nine achieving certain revenue targets focused in the top 20 media markets over the next three years.
"This acquisition is synergistic with VSBLTY's vision of the retail advertising segment," emphasized VSBLTY Co-founder & CEO Jay Hutton. "Shelf Nine's integration with our computer vision analytics technology is a win-win for both companies. Operating as a wholly owned subsidiary of VSBLTY, Shelf Nine and VSBLTY have the opportunity to further leverage each company's core competencies and further penetrate the retail media market estimated to be worth $160 billion by 2027. In addition to both companies benefiting from recurring SaaS fees, they also generate added revenue from content development and media sales", Hutton added.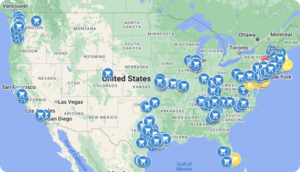 Shelf Nine Has Built an Impressive 4,500 Screen Media Network Spanning the Entire USA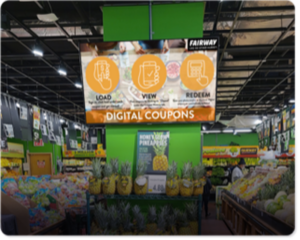 Dynamic in Store Content Generates Shopper Engagement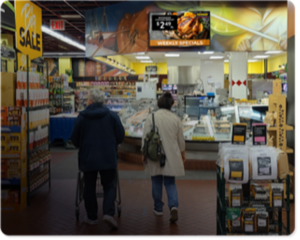 Store Content Can Be Optimized in Real Time 
About Shelf Nine
Shelf Nine is a premier digital media and content network providing brands and retailers specifically targeted customer communication delivered at the point of purchase. Building a retail ad network brings more ad revenue to the store owner and allows better control of content and integrated marketing programs. Advertisers are increasing investments on digital platforms that deliver ads to consumers while shopping. The 1:1 retail environment is the best to target consumers. Digital content in the store provides the optimal delivery of ad impressions while also increasing the shopper experience and the basket ring for the retailer. http://www.shelfnine.com