Proto —Inventor of Hologram Devices, Nominated for Top Award
selected among the best from the nearly 14,000 entries
Proto Gets Webby Nomination for Best Technical Achievement
Los Angeles, CA, — Proto Inc. announced today that it has been nominated for Best Technical Achievement for Metaverse, Immersive & Virtual in the 27th Annual Webby Awards. Hailed as the "Internet's highest honor" by The New York Times, The Webby Awards, presented by the International Academy of Digital Arts and Sciences (IADAS), is the leading international awards organization honoring excellence on the Internet. IADAS, which nominates and selects The Webby Award Winners, is comprised of Internet industry experts including Questlove, Takeshi Murakami, Roxanne Gay, Quinta Brunson, Samantha Bee, Tan France, of Netflix's QueerEye, Natalie Guzman, Co-President & CMO, Savage X Fenty, Werner Vogels CTO, Amazon, Ziwe Fumudoh, Reshma Saujani, LeVar Burton, Andy Slavit, and Tracy Chou.
Proto is the original, patented creator of hologram devices and the platform that makes holoportation possible. The Proto Epic presents human-sized holograms in 4K for interactive experiences of all kinds in a completely self-contained unit. The just-released Proto M is smaller and available for table-top use now.  The startup is active in entertainment, education, telehealth, retail, finance, marketing, sports, the arts and more and has been recognized as the leader of this field by The New York Times, Wall Street Journal, BBC and Bloomberg and has been called "A Window into the Metaverse" by The Washington Post.
Vote for Proto to win the Technical Achievement category now.
Events cited in the Webby Awards 2023 entry include beaming stars like Manny Pacquiao, Paris Hilton, Howie Mandel, Sean "Diddy" Combs, Walker Hayes, Tanya Tucker, Logan Paul, Lewis Hamilton, Nick Kyrgios, Eileen Gu, Metro Boomin and more all around the world for interactive experiences.  The entry also names activations with Verizon, H&M, Progressive, Kia, AT&T, Virgin Media 02, Christie's, Billie Eilish's Overheated climate change campaign, Spotify, Walmart and SeatGeek and fan engagement events with the Dallas Cowboys, Rolling Stone, the NFL store, the Brooklyn Nets, the estate of Biggie Smalls and L.A.'s Museum of Contemporary Art. All of these Proto events generated significant engagement across social media.
 "Nominees like Proto are setting the standard for innovation and creativity on the Internet," said Claire Graves, President of The Webby Awards. "It is an incredible achievement to be selected among the best from the nearly 14,000 entries we received this year."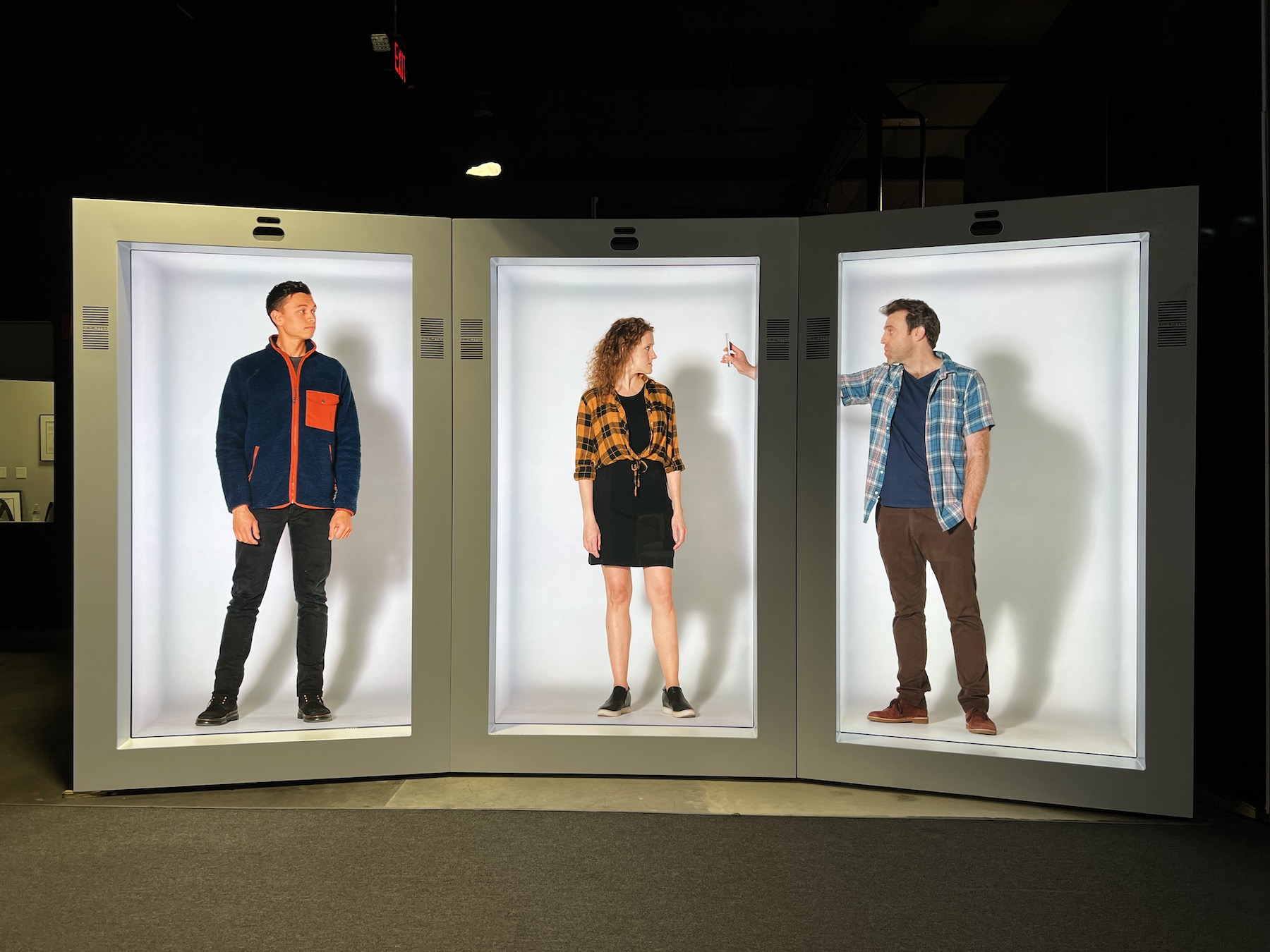 See Proto holoportation in action via Instagram.
"We're very proud to be recognized with a nomination from The Webby Awards distinguished judges in one of the most prestigious and newsworthy categories: Metaverse, Immersive & Virtual," said David Nussbaum, Inventor and CEO of Proto Inc. "We're beaming people around the world everyday to save money, time and the environment – but most of all to create immersive, emotional interactive experiences that people can't forget."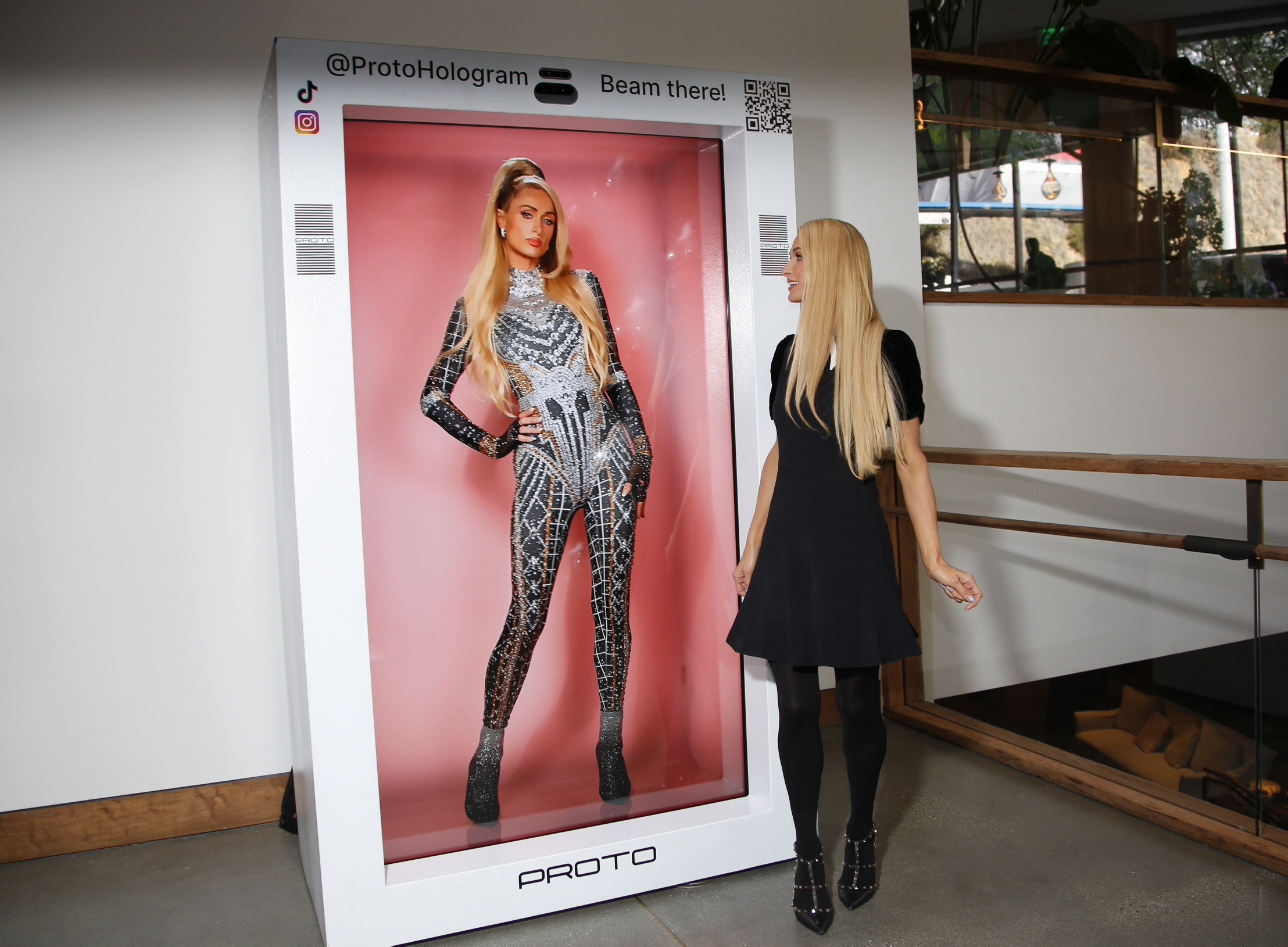 As a nominee, Proto Inc. is also eligible to win a Webby People's Voice Award, which is voted online by fans across the globe. From now until April 20th, Proto fans can cast their votes at vote.webbyawards.com. Winners will be announced on Tuesday, April 25, 2023, and honored in a star-studded show at Cipriani Wall Street.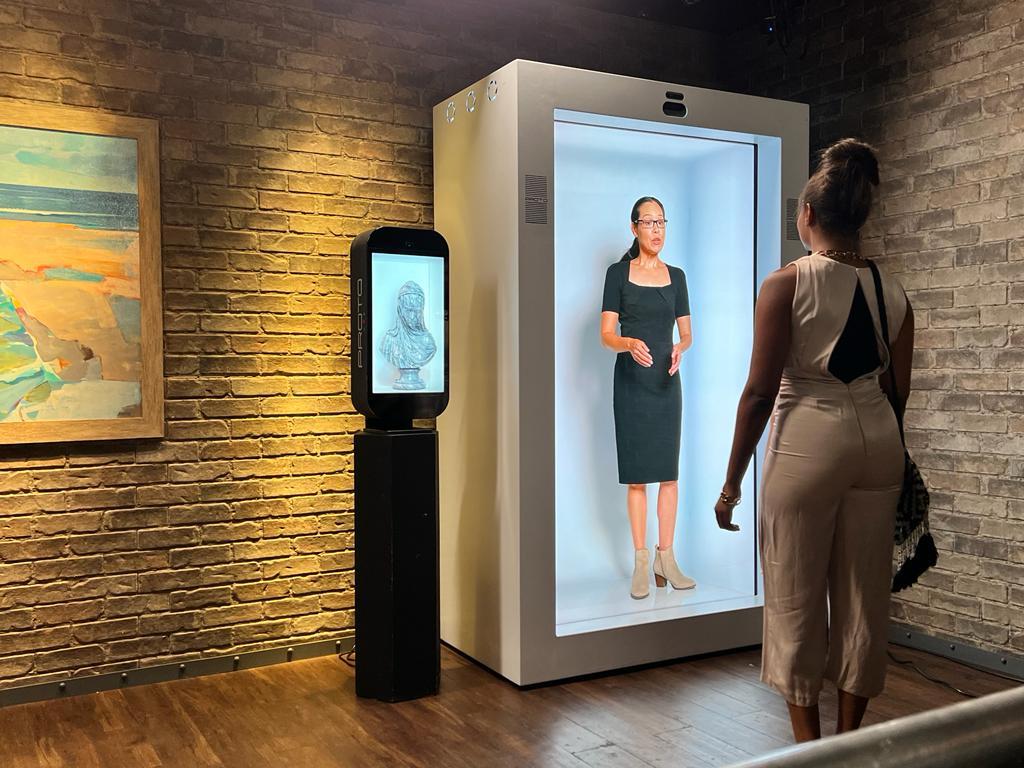 About Proto Inc:
Proto is the global creator, and leading provider, of the award winning and patented Proto OS & holographic communications platform. With 100s of Proto units permanently deployed globally, and with a growing live events, production, and rental division, Proto is beaming people, brands and digital assets worldwide. Proto has become the fastest growing communications & marketing solution in retail, hospitality, entertainment, healthcare, education, financial services, tech and the arts. Proto is a 4X honoree at the CES Innovation awards and has been named to Fast Company's Most Innovative Companies list two years in a row. Proto is a VC and mega-celebrity backed technology company based in Los Angeles with satellite showrooms and distributors in New York, San Francisco, Las Vegas, Nashville, Toronto, London, Paris, Taipei, Milan, Brisbane, Jakarta, and Seoul. Visit ProtoHologram.com
About The Webby Awards:
Hailed as the "Internet's highest honor" by The New York Times, The Webby Awards is the leading international awards organization honoring excellence on the Internet, including Websites and Mobile Sites; Video; Advertising, Media and PR; Apps, dApps & Software, Social; Podcasts; Games and Metaverse, Immersive & Virtual. Established in 1996, The Webby Awards received nearly 14,000 entries from all 50 states and over 70 countries worldwide this year. The Webby Awards are presented by the International Academy of Digital Arts and Sciences (IADAS). Sponsors and Partners of The Webby Awards include WP Engine, Canva, Verizon, Omidyar Network, NAACP, KPMG, Wall Street Journal, Podcast Movement, All Tech is Human and AIGA. Website: webbyawards.com