FAST FACTS  —Bhabie
Fast Facts Friday
geekOUT —Fast Facts Friday
Bhabie
The vertically-oriented billboard above has a Snapcode which can be scanned with the Snapchat app to unlock an augmented reality experience that turns the billboard into a video for Bhabie's antics. It is to promote her Snap Original show, Bringing up Bhabie.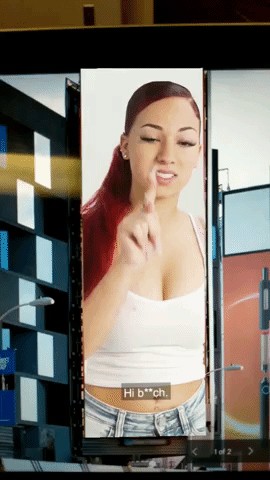 Turns out this billboard was a wonderful choice for Snapchat's campaign featuring AR for its new reality TV show.  Audiences who see that billboard are 25% more likely than the general population in that market to use Snapchat and 24% more likely to watch TV programs online.  Double Win.
Read the story here⇒Snapchat Turns Sunset Strip Billboard into AR Video Ad, Releases Lens Challenge to Promote Music Project
Also – people who watch TV programs online are 24% more likely than the total population to say that they've noticed a large billboard in the last week!
If you want to know more and similar fast facts contact geekout@geopath.org