Kate Scanlan Joins OAAA as Director of Communications and Content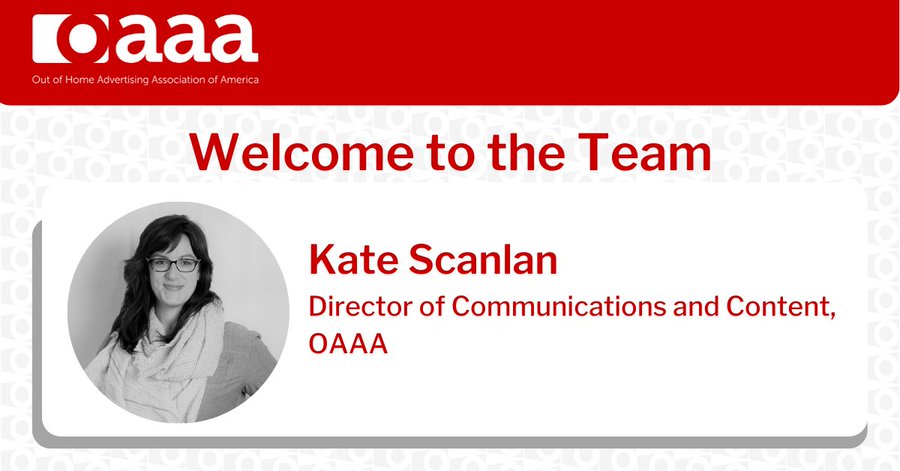 It is with a great sense of pride and pleasure to share this latest announcement of a new hire at the OAAA. 
It's new Director of Communications and Content, Kate Scanlan.
Kate was most recently with OOH Today for a short 12 months and Captivate for 15 years prior. 
Kate's contributions of creativity and determination in raising the standards publishing OOH Today helped us to become the Industry's #1 read OOH Newsletter. She is one of the most professional, personable and capable colleagues I have worked with in 42 years of OOH.  I am beyond grateful and wish her nothing but great success.
Please join us in wishing her the heartiest of congratulations!